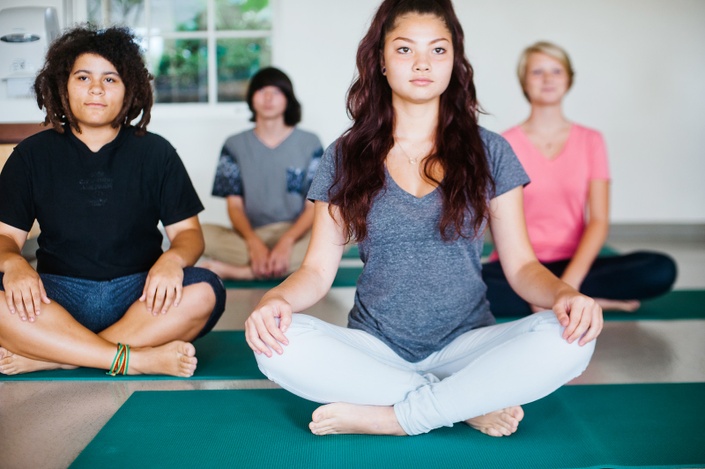 Trauma-Informed Yoga for Youth (8-Week Course)
Gain the confidence and skills to share trauma-informed yoga & mindfulness tools with youth ages 3 to 18 and help them feel safe, empowered, and self-regulated.
Start Now
This course gives you the understanding and confidence to teach yoga to youth in a trauma-informed way.
Over the course of 8 weeks, you will dive into the physiological framework of trauma, how it manifests in the mind and body, and how to identify and address symptoms of trauma, including anxiety, depression, behavioral issues, relationship stress, and health issues.
Emphasis is placed on the therapeutic applications of yoga for youth considered "at-risk."

Our goal is to equip you with the confidence and skills to work with youth who have experienced trauma and offer them tools to feel safe, empowered, and self-regulated.
No experience required. Mat recommended :)
How It Works
Flexible course structure to meet your schedule demands.
This course takes place over eight weeks.
Each week includes 2-4 hours of course material (module).
Modules include video lectures, live check ins, interactive exercises, downloadable lesson plans, reflection questions, quizzes, and key teaching points for each grade group.
In a new, self-paced format, this training allows you to learn at your own pace and repeat lectures and practices as often as you'd like!
Click here to view the syllabus or download an information packet to learn more about this training.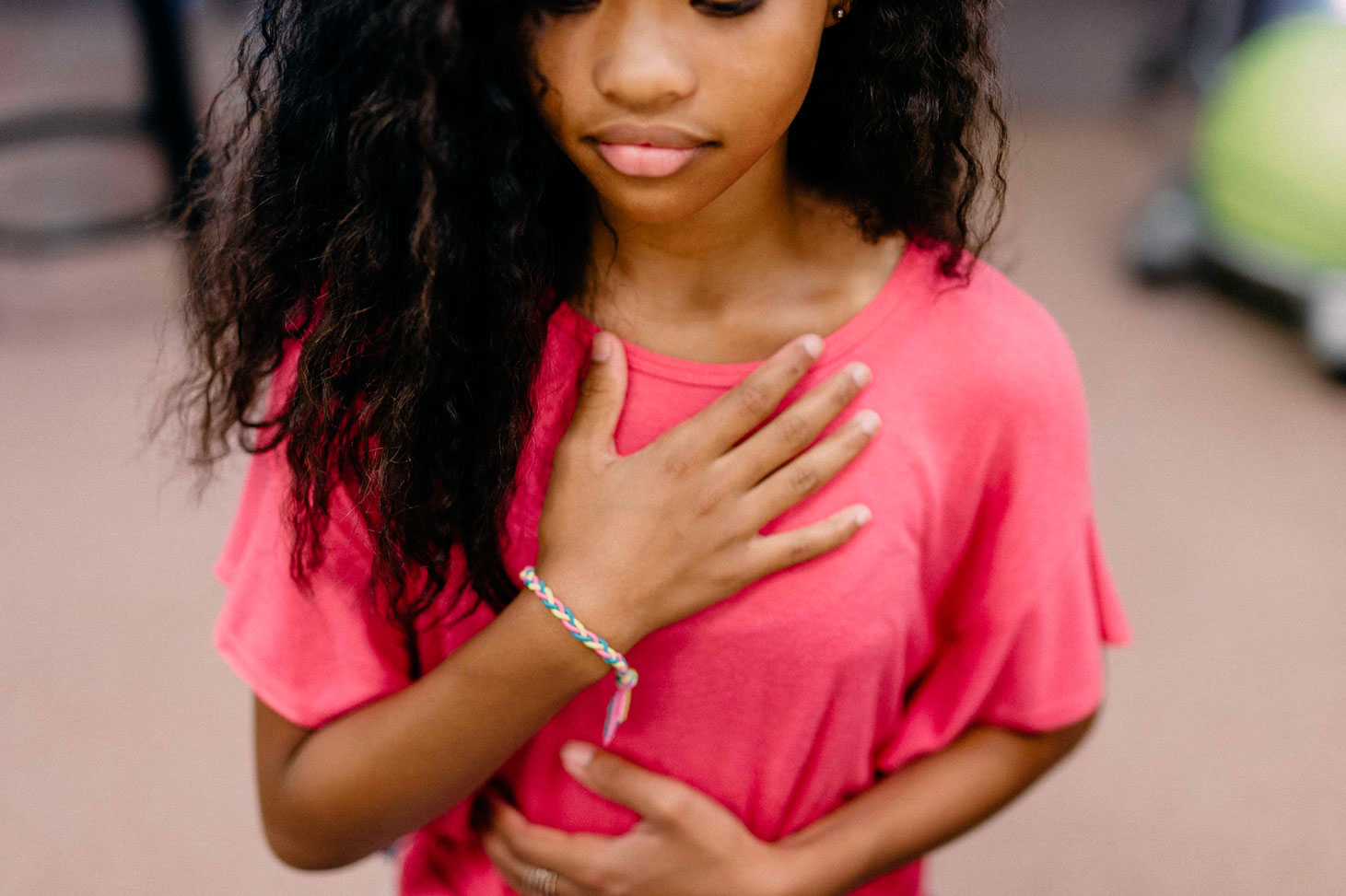 Next Session: January 23 - March 18, 2020
We've been receiving a lot of questions on whether you can still sign up. The answer is YES!
If you sign up after January 23, we will send you everything you need to catch up with your cohort. The first week of course content is a light load so you can sign up and be in great shape for the course. Due to the amount of last minute interest, registration will remain open for the first week until January 30.
You will receive access to all self-paced coursework as soon as you enroll.
Weekly check-ins will be held every Monday at 5:00pm PST beginning on January 27.
What Students are Saying...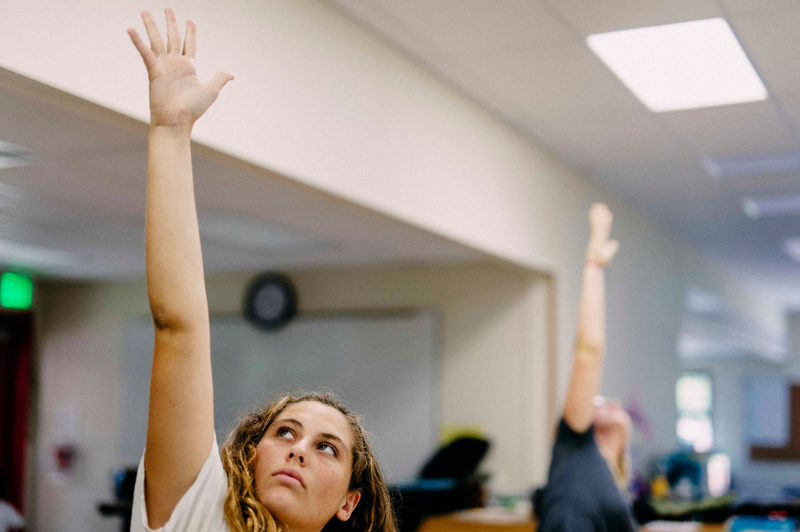 Becca C., North Carolina, US
Indiana, US
"As an educator I work with many students who have experienced trauma which is why I'm so grateful to participate in this Trauma-Informed Yoga for Youth online teacher training course! The course covers important info about trauma and the brain and includes trauma-informed yoga lesson plans for children and teens. One of the best parts in that I can move at my own pace, so it fits my busy schedule."
"The information I learned through this course is invaluable to my work as a school psychologist and I highly recommend it to others."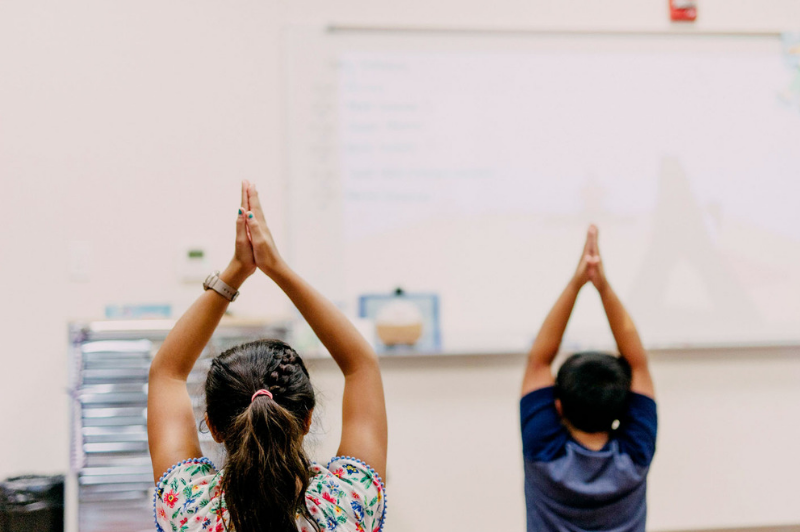 Kelly W.
New York, US
Your Instructor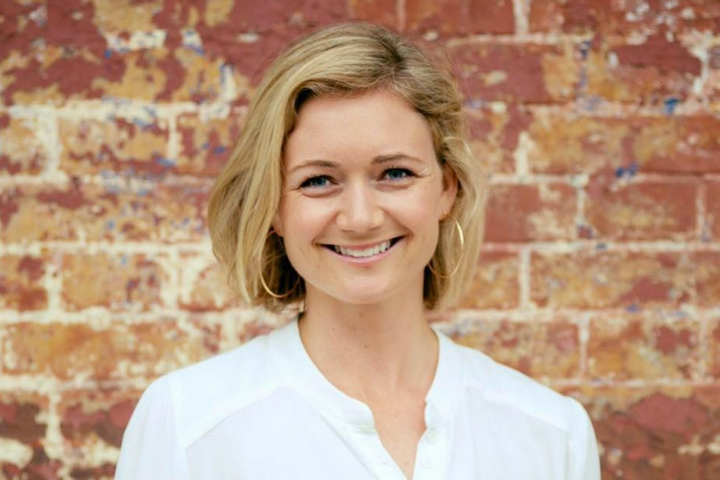 Chelsea Hylton is the Founder of Project Peaceful Warriors, an organization bringing trauma-informed yoga and mindfulness to both students and educators. Chelsea has been passionately serving students and schools through yoga and mindfulness since 2009, starting in South Carolina, where she received her B.S. in Physical Education at the College of Charleston. Chelsea began her work in New Orleans Charter Schools in the fall of 2013, and aims to empower schools and communities with the tools of yoga and mindfulness so students can grow academically and as impactful members of their community.
Looking to Earn Academic Credit with LMU?
Register for the course directly here. Please note you must register for LMU credit prior to the course start date. Course credit will not be granted after the session begins.
Frequently Asked Questions
It says it is self-paced, but there are dates. Why?
We offer weekly check-ins on Mondays 5pm PST to share thoughts, answer any questions you may have, and connect you with your cohort of yoga educators.
What if I miss the weekly check-ins? Will I miss the bulk of this course?
No; one of the best parts about this course is that its designed for you to go-at-your-own-pace :) All of the calls will be recorded so that you can listen in as your schedule allows.
What do I have to do in order to get a certificate of completion?
Simply watch course videos, score a cumulative 80% or higher on all corresponding quizzes, and complete your final teaching project. All course work must be completed and submitted by two weeks after the end date of the course. Your certificate of completion will be mailed to you one month after the end date of the course.
Does this qualify for CEU's?
Yes, this course qualifies for the following credits:
+ 36 hours continuing education units with the Yoga Alliance
+ 2 P-credits for New York City teachers and 30 CTLE hours for New York State teachers through our partnership with the ASPDP/NYCDOE (must register with ASPDP before course start date) -
MUST CHOOSE "ASPDP P-CREDIT/CTLE FOR NEW YORK TEACHERS" option at checkout
If you are looking for course credit with LMU, please register for the course by
clicking this link
.
Lastly, feel free to check with your local school or district to see if they will accept course credits.
Are group discounts available?
Yes! We offer discounts for groups of four or more. Please email us at
[email protected]
to get your discount code.
Do you accept purchase orders from schools?
Yes! Email us at
[email protected]
so that we can support you. Please note that all POs must be received at least 1 week prior to the course start date.
How long do I have access to this course?
How does lifetime access sound? After enrolling, you have unlimited access to this course for as long as you like - across any and all devices you own.
Do I need to be a teacher to take this course?
No, this course is designed for anyone who works with youth (or would like to work with youth). Yoga teachers, parents, nurses, counselors, mental health professionals, youth services support staff, and many other professionals have gone through our course and found the knowledge to be instrumental in supporting their ability to teach yoga to youth in the unique environments they work in.