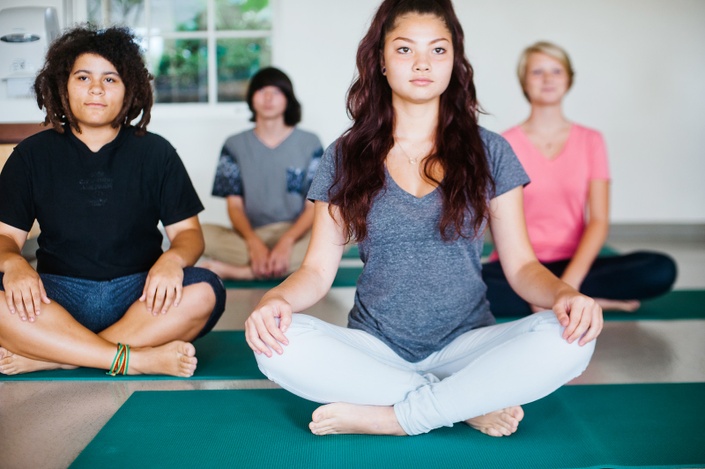 Trauma-Informed Yoga for Youth (8-Week Course)
Gain the confidence and skills to share trauma-informed yoga & mindfulness tools with youth ages 3 to 18 and help them feel safe, empowered, and self-regulated.
Start Now
This course gives you the understanding and confidence to teach yoga to youth in a trauma-informed way.
Over the course of 8 weeks, you will dive into the physiological framework of trauma, how it manifests in the mind and body, and how to identify and address symptoms of trauma, including anxiety, depression, behavioral issues, relationship stress, and health issues.
Emphasis is placed on the therapeutic applications of yoga for youth who have experienced trauma. The yoga and mindfulness practices shared in this course can be taught to children and teens in-person and online to support students at home, in classroom environments, and in therapeutic settings.

Our goal is to equip you with the confidence and skills to work with youth who have experienced trauma and offer them tools to feel safe, empowered, and self-regulated.
How It Works

Flexible course structure to meet your schedule demands.
Our flexible online training integrates two types of course material - self-paced and instructor-led - for an engaging, interactive learning experience.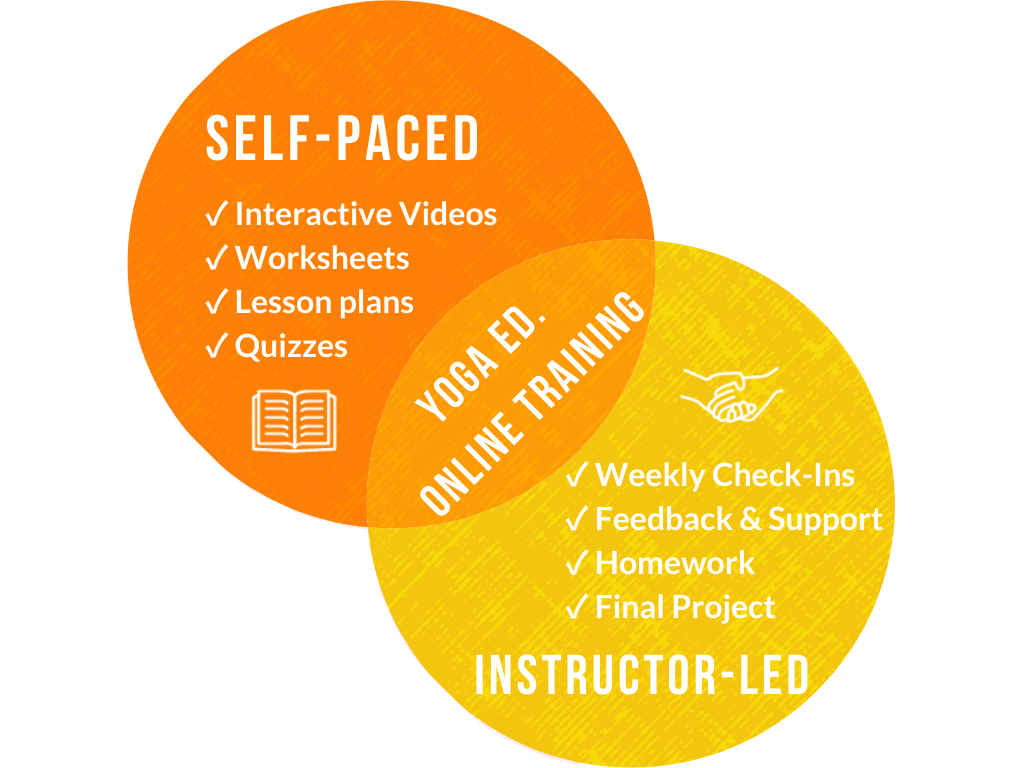 Learn at Your Own Pace
Start your self-paced coursework today.
Self-paced coursework means you can learn at your own pace and repeat lectures as often as you need to absorb the material.
By signing up early, you'll get that much more time to dig into the self-paced coursework so you can make the most of the instructor-led coursework when it begins.
Download an Information Packet

Or click here to view the syllabus to learn more.

Next Session: November 5 - December 30
Each week, we'll deliver weekly emails straight to your inbox with assignments, due dates, and live check-in access details. Instructor-led coursework lasts eight weeks from November 5 to December 30

Each week is 1-4 hours of course material.

Live weekly check-ins will be held every Wednesday at 5:00pm - 6:00pm PT | 8:00pm - 9:0pm ET during our eight weeks together.
All weekly check-ins are recorded so you can choose to listen on your own time.
What Students are Saying...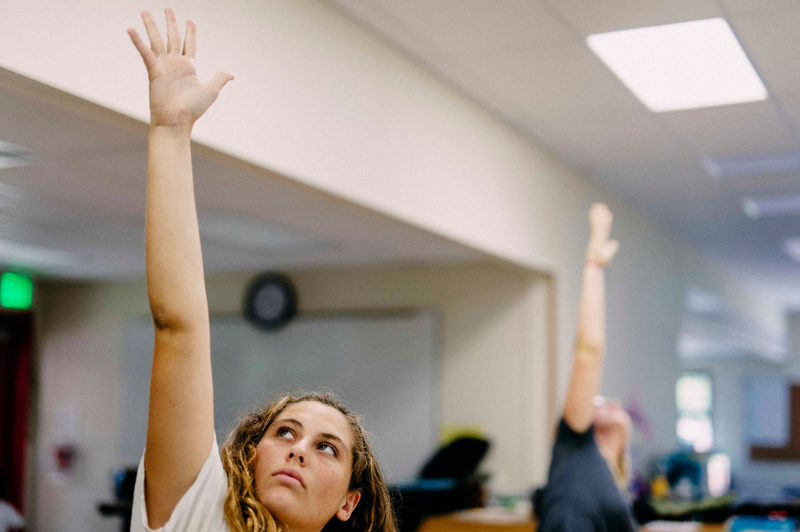 Becca C.
North Carolina, US
"As an educator I work with many students who have experienced trauma which is why I'm so grateful to participate in this Trauma-Informed Yoga for Youth online teacher training course! The course covers important info about trauma and the brain and includes trauma-informed yoga lesson plans for children and teens. One of the best parts in that I can move at my own pace, so it fits my busy schedule."
"The information I learned through this course is invaluable to my work as a school psychologist and I highly recommend it to others."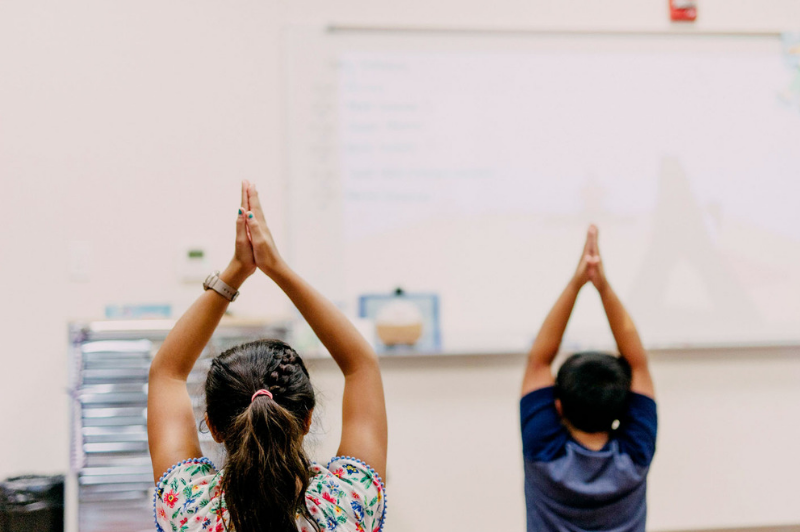 Kelly W.
New York, US
Meet Your Instructors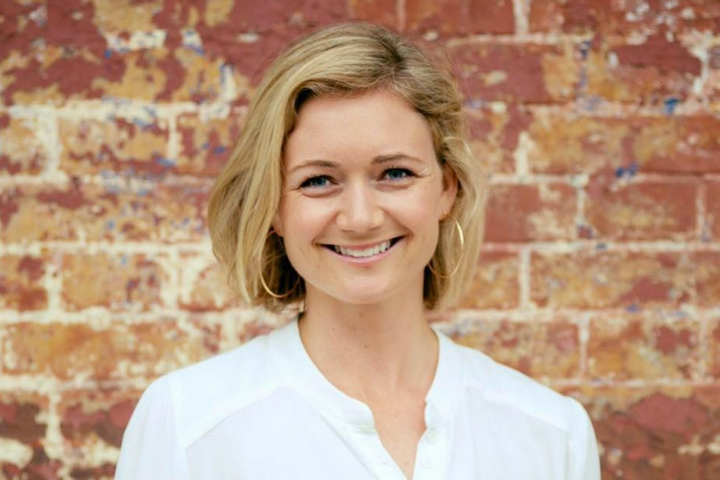 Chelsea Hylton is the Founder of Project Peaceful Warriors, an organization bringing trauma-informed yoga and mindfulness to both students and educators. Chelsea has been passionately serving students and schools through yoga and mindfulness since 2009, starting in South Carolina, where she received her B.S. in Physical Education at the College of Charleston. Chelsea aims to empower schools and communities with the tools of yoga and mindfulness so students can grow academically and as impactful members of their community.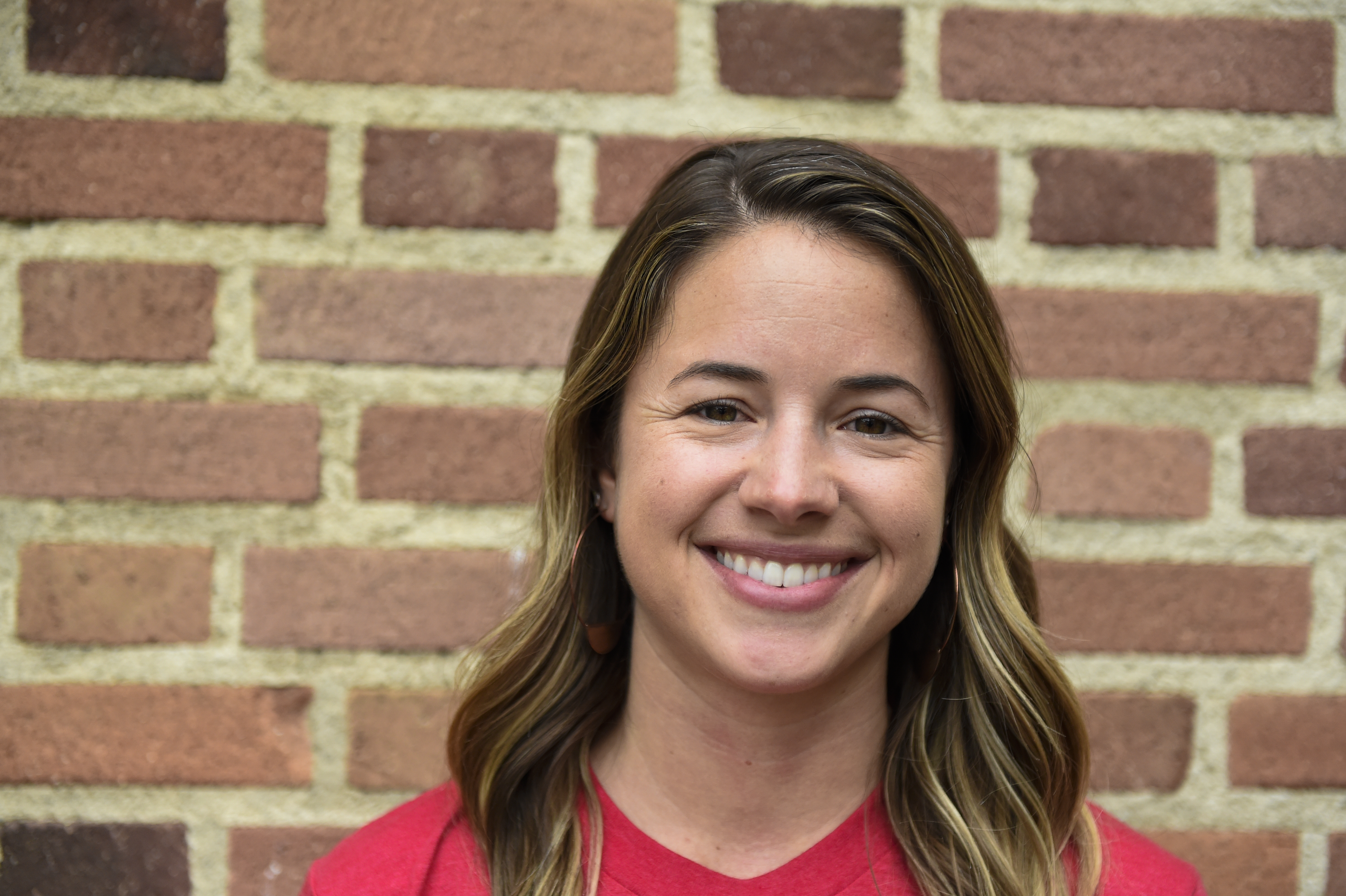 Megan McWilliams is a full-time social worker in Austin, TX. She received a dual Master's Degree in Social Work and Public Health from Tulane University where she developed a passion for the mind-body connection. Megan has spent her career in the education system providing individual, group, and family therapy in schools. Megan is an advocate for mental and physical health in her community and sincerely believes in the healing power of yoga.
Frequently Asked Questions
It says it is self-paced, but there are dates. Why?
We offer weekly check-ins on Wednesdays at 5:00pm - 6:00pm PT | 8:00pm - 9:0pm ET to share thoughts, answer any questions you may have, and connect you with your cohort of yoga educators.
What if I miss the weekly check-ins? Will I miss the bulk of this course?
No; one of the best parts about this course is that its designed for you to go-at-your-own-pace :) All of the calls will be recorded so that you can listen in as your schedule allows.
What do I have to do in order to get a certificate of completion?
Simply watch course videos, score a cumulative 80% or higher on all corresponding quizzes, and complete your final teaching project. All course work must be completed and submitted by two weeks after the end date of the course. Your certificate of completion will be mailed to you one month after the end date of the course.
Does this qualify for CEU's?
Yes, this course qualifies for the following credits:
+ 32 hours continuing education units with the Yoga Alliance
+ 3.5 semester hours with LMU - view eligible states
here
; MUST CHOOSE "Earn Academic Credit with LMU" option at checkout
Lastly, feel free to check with your local school or district to see if they will accept course credits.
Are group discounts available?
Yes! We offer discounts for groups of four or more. Please email us at
[email protected]
to get your discount code.
Do you accept purchase orders from schools?
Yes! Email us at
[email protected]
so that we can support you. Please note that all POs must be received at least 1 week prior to the course start date.
How long do I have access to this course?
How does lifetime access sound? After enrolling, you have unlimited access to this course for as long as you like - across any and all devices you own.
Do I need to be a teacher to take this course?
No, this course is designed for anyone who works with youth (or would like to work with youth). Yoga teachers, parents, nurses, counselors, mental health professionals, youth services support staff, and many other professionals have gone through our course and found the knowledge to be instrumental in supporting their ability to teach yoga to youth in the unique environments they work in.
How relevant is this program? Will it incorporate current events in the world or is it a more general course?
The short answer is both and very relevant! The longer answer is this course contains two types of learning material: self-paced and live.

The self-paced content includes prerecorded videos and quizzes, which cover general principles and practices that can be applied across situations.

The live component includes live weekly check-ins, where we will dive into specific applications, discussions and practice teaching opportunities to make the learnings as relevant as possible to the various settings you may teach in, online and in-person. We also provide ample opportunities within check-ins where you may ask any questions that you may have about how to apply the principles and practices to the current events in the world.