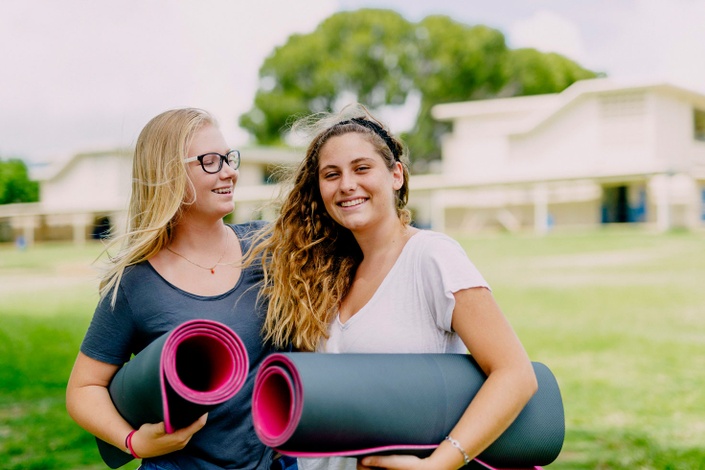 Teaching Teen's Yoga (8-Week Course)
Improve social emotional skills and support teen's health and wellness to last a lifetime.
Preview Course
Start Now
This course gives you the skills and confidence to learn how to teach yoga and mindfulness to teenagers ages 13 to 18.
Through this eight-week course, you will learn the theory and science behind the physical, cognitive, emotional, and social benefits of yoga for teens.
You will gain the confidence to lesson plan for your students through ample opportunities to embody and practice teach yoga breathing, postures, games, and relaxation exercises throughout the course.
The yoga and mindfulness practices shared in this course can be taught to teens in-person and online to support students at home, in classroom environments, and in therapeutic settings.

Upon completion of our course, you will be fully equipped with the knowledge and tools to help adolescents build a lifetime of health and wellness through the practice of yoga.
How It Works
Flexible course structure to meet your schedule demands.
Our flexible online training integrates two types of course material - self-paced and instructor-led - for an engaging, interactive learning experience.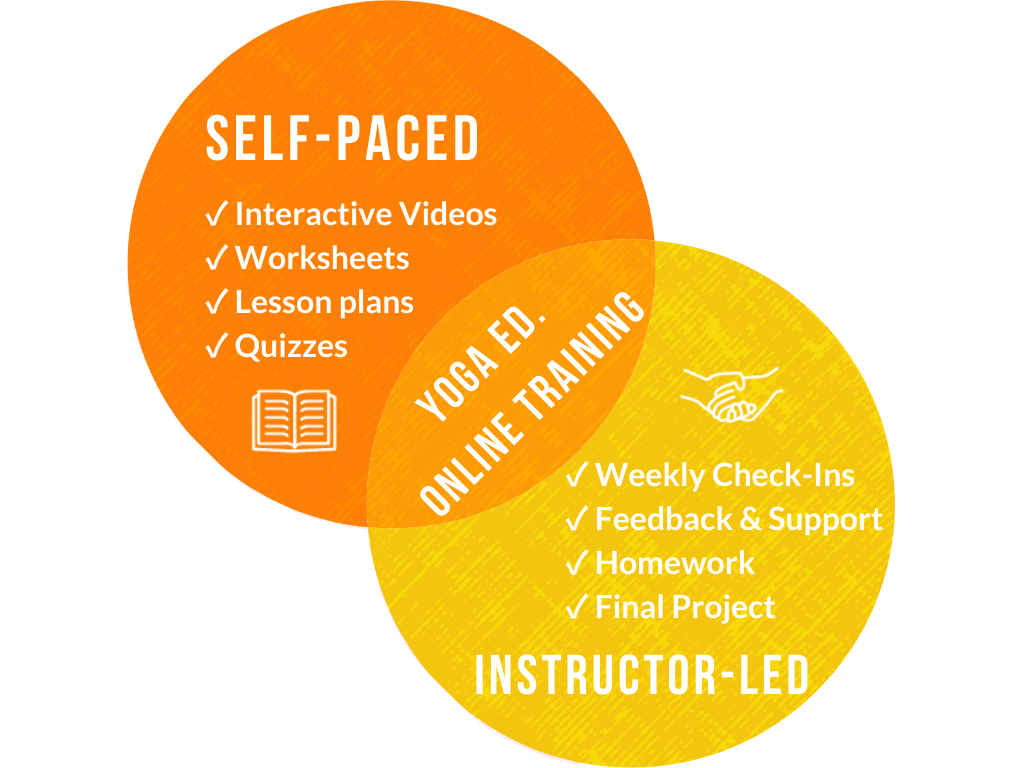 Learn at Your Own Pace
Start your self-paced coursework today.
Self-paced coursework means you can learn at your own pace and repeat lectures as often as you need to absorb the material.
By signing up early, you'll get that much more time to dig into the self-paced coursework so you can make the most of the instructor-led coursework when it begins.
Download an Information Packet

Or click here to view the syllabus to learn more.

Next Session: November 5 - December 30
Each week, we'll deliver weekly emails straight to your inbox with assignments, due dates, and live check-in access details. Instructor-led coursework lasts eight weeks from November 5 to December 30.

Each week is 1-4 hours of course material.

Live weekly check-ins will be held every Tuesday at 5:00pm - 6:00pm PT | 8:00pm - 9:0pm ET during our eight weeks together.
All weekly check-ins are recorded so you can choose to listen on your own time.
What Students are Saying...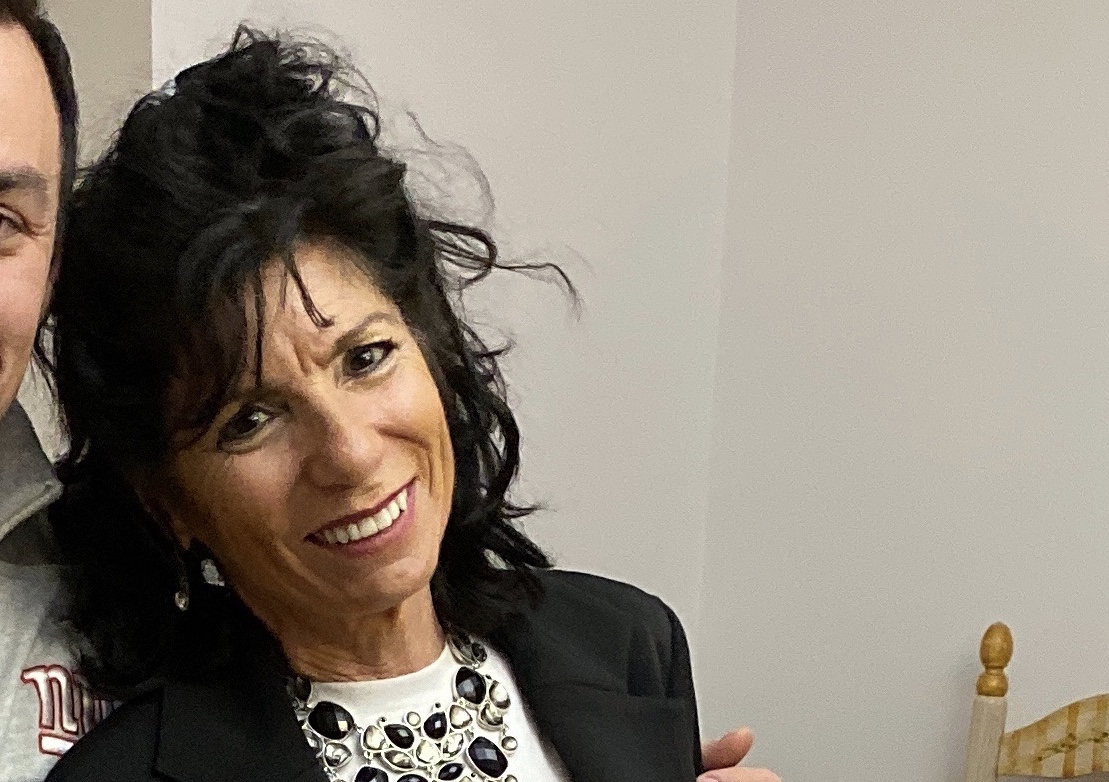 Phyllis T., PE Teacher
United States
"Yoga Ed.'s online course enabled me to feel well-prepared, well-educated and ready to go with confidence, patience, and grace to my whole school, all year. The approach and explanation of the mindset and physiology of adolescents really helps teachers understand and deal with many different types of situations. "
"I highly recommend this course, regardless of your yoga experience. I loved the ability to check in weekly for the live sessions with the instructor and other students. It allowed for great conversations and additional insight through the diverse backgrounds and experience in the group. Thank you again for your dedication and passion – it really shows in your facilitation of the course."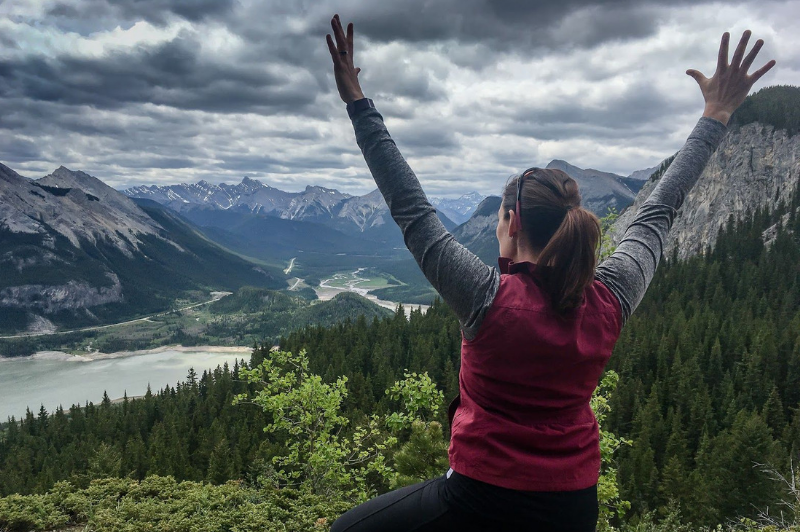 Shanda H., Educator
Canada
Meet Your Instructors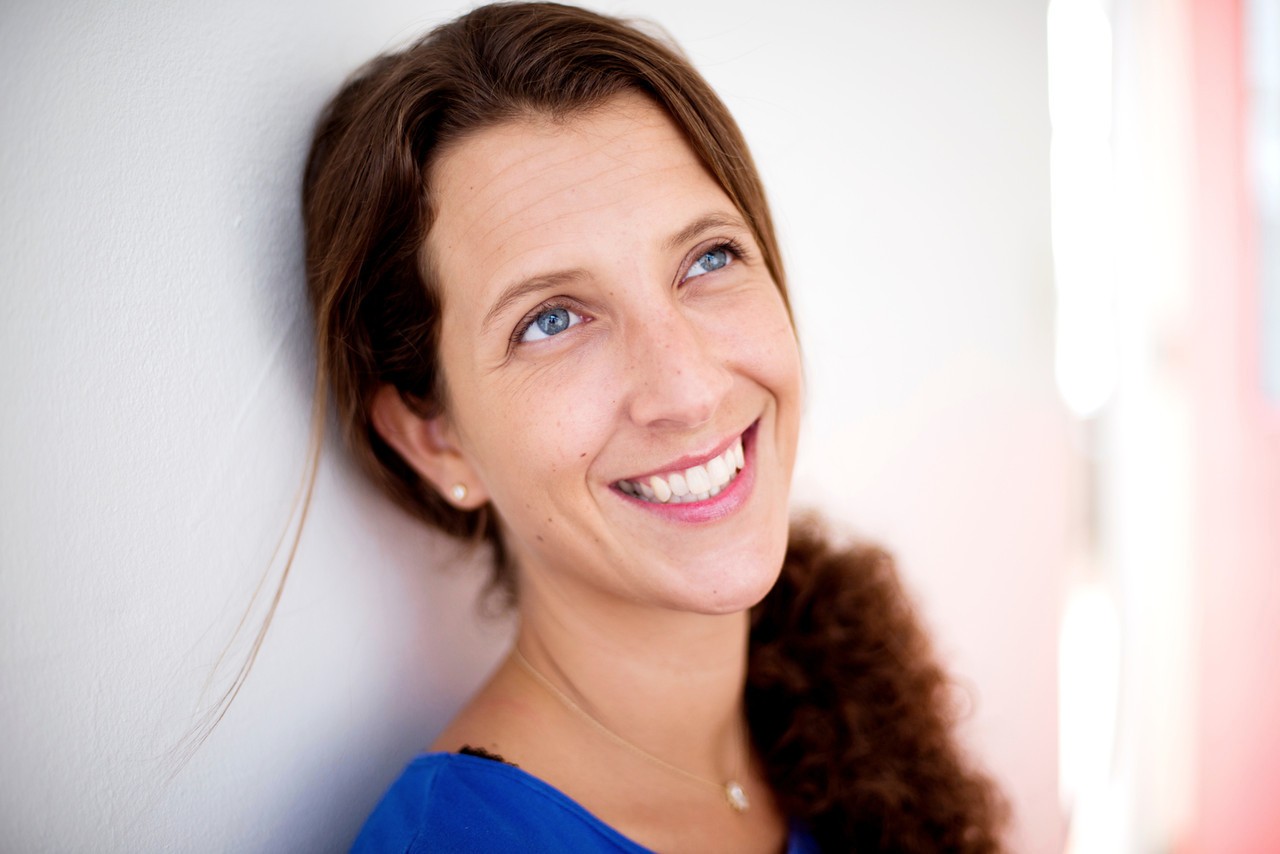 Brynne Caleda, M.Ed., E-RYT is a leader in the field of yoga education. As CEO of Yoga Ed., Brynne champions the efficacy of innovative, evidence-based yoga programs for schools to establish lifelong foundations for student's fitness, wellness, and productivity. Over the past decade, Brynne has worked closely with educators, health professionals, and parents to enrich school communities with yoga tools to more authentically and effectively teach to their students and children. A pioneer of yoga education in Hawaii, Brynne is also the founder of Stretch Your Imagination, a non-profit that creates sustainable yoga programs for Hawaii's schools. When not at home in paradise with her two year old son, you can find Brynne leading trainings and empowering educators to integrate yoga into schools across Europe, Asia, and the United States.
A strategist by trade and scientist at heart, Julia earned her degree in Human Biology with a focus on the Brain & Behavior at Brown University. While studying in Providence, Julia joined the Britton Lab to examine the effects of mindfulness-based practices on emotion and affect in teenage students. Through her research studies, Julia witnessed the power of teaching life skills from an early age and now deeply believes its potential to transform the holistic health of future generations. Julia is currently the head of operations at Yoga Ed. and strives to leverage technology to share yoga education with communities worldwide.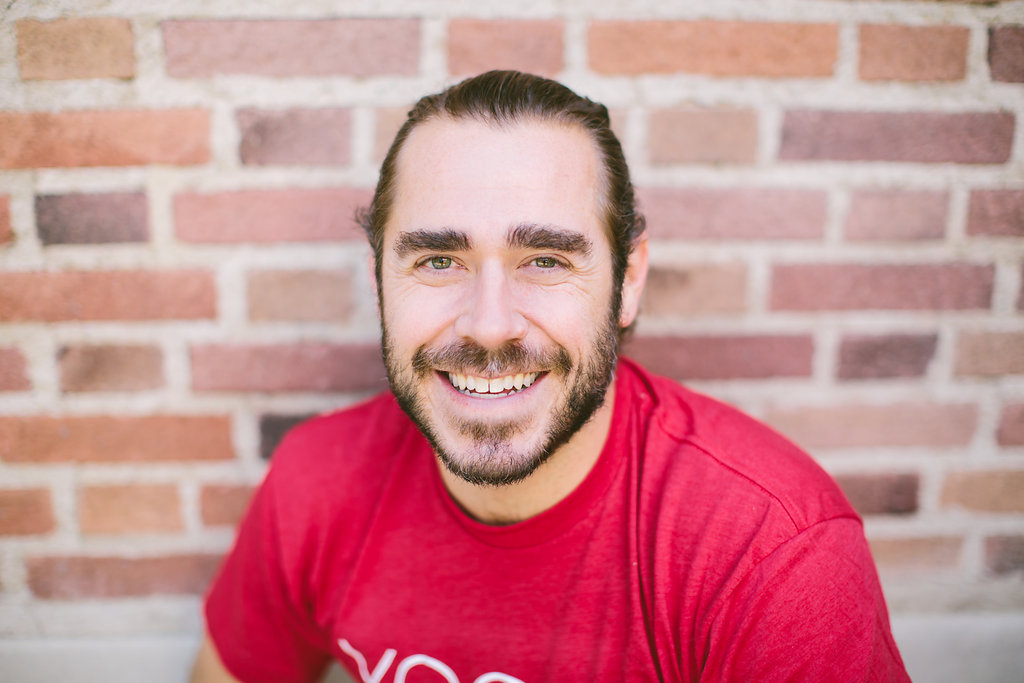 Jason Battung, MA, E-RYT, is a full-time yoga teacher in Santa Monica High School's Physical Education Department. An Ohioan from Cleveland's east side, he studied economics and management at The University of Pennsylvania's Wharton School while earning three varsity letters in football and two Ivy League Championships. Jason began his yoga practice in 2001 to replace the physical regiment of his athletic background, which quickly evolved into an exploration of all aspects of yoga philosophy and history, eventually coalescing in a Master of Arts in Yoga Studies from Loyola Marymount University. He discovered his passion for working with youth while running experiential education service trips in Thailand, Costa Rica, and the Fiji Islands. Once settled in Venice Beach, he began coaching football and basketball at SAMOHI, while substitute teaching as he earned his California Teaching Credential. He uses his bicycle, vegetarian cooking, carpentry, and Ayurveda to stay balanced while teaching 5 periods of 40 students daily during the academic year.
Frequently Asked Questions
It says it is self-paced, but there are dates. Why?
We offer weekly check-ins on Tuesdays at 5:00pm - 6:00pm PT | 8:00pm - 9:0pm ET to share thoughts, answer any questions you may have, and connect you with your cohort of yoga educators.
What if I miss the weekly check-ins? Will I miss the bulk of this course?
No; one of the best parts about this course is that its designed for you to go-at-your-own-pace :) All of the calls will be recorded so that you can listen in as your schedule allows.
What do I have to do in order to get a certificate of completion?
Simply watch course videos, score a cumulative 80% or higher on all corresponding quizzes, and complete your final teaching project. All course work must be completed and submitted by two weeks after the end date of the course. Your certificate of completion will be mailed to you one month after the end date of the course.
Does this qualify for CEU's?
Yes, this course qualifies for the following credits:
+ 32 hours continuing education units with the Yoga Alliance
+ 3.5 semester hours with LMU - view eligible states
here
; MUST CHOOSE "Earn Academic Credit with LMU" option at checkout
Lastly, feel free to check with your local school or district to see if they will accept course credits.
Are group discounts available?
Yes! We offer discounts for groups of four or more. Please email us at
[email protected]
to get your discount code.
Do you accept purchase orders from schools?
Yes! Email us at
[email protected]
so that we can support you. Please note that all POs must be received at least 1 week prior to the course start date.
How long do I have access to this course?
How does lifetime access sound? After enrolling, you have unlimited access to this course for as long as you like - across any and all devices you own.
Do I need to be a teacher to take this course?
No, this course is designed for anyone who works with teens (or would like to work with teens). Yoga teachers, parents, nurses, counselors, mental health professionals, youth services support staff, and many other professionals have gone through our course and found the knowledge to be instrumental in supporting their ability to teach yoga to teens in the unique environments they work in.
How relevant is this program? Will it incorporate current events in the world or is it a more general course?
The short answer is both and very relevant! The longer answer is this course contains two types of learning material: self-paced and live.

The self-paced content includes prerecorded videos and quizzes, which cover general principles and practices that can be applied across situations.

The live component includes live weekly check-ins, where we will dive into specific applications, discussions and practice teaching opportunities to make the learnings as relevant as possible to the various settings you may teach in, online and in-person. We also provide ample opportunities within check-ins where you may ask any questions that you may have about how to apply the principles and practices to the current events in the world.