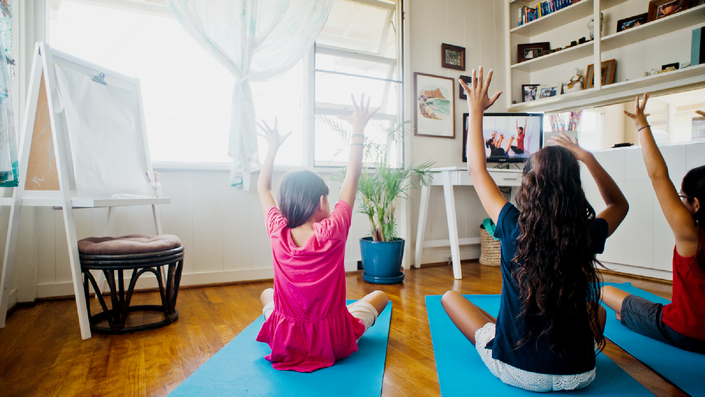 Yoga & Mindfulness Classes for Children & Teens
400+ online yoga classes, mindfulness activities, and brain breaks for ages 3-18+ that you can do anytime, anywhere.
Preview Course
Start Now
Happy, healthy kids, now and for a lifetime. That's our goal.
The evidence is in - teaching kids mindfulness and yoga will help them build life skills to support health and happiness, including self-awareness, emotional regulation, focus, empathy, and kindness to name a few. That's why we've made it easier for you to share these gifts with your kids with our online classes.
Enjoy access to fun, engaging classes that teach children (and adults!) the basics of yoga and mindfulness. Through our classes, kids will practice breathing exercises, yoga poses, games, visualizations, and relaxation activities. All classes are created with a skill set in mind, so kids can practice and embody the skill through mindfulness and movement.
Perfect for use in the classroom, after school, in your car, or at home.
Learning happens everywhere. Yoga Ed. online yoga classes are designed to bring health and wellness to children and teens, wherever they are. Whether at home, on the way to an after school activity, or in a classroom, our classes focus on building life skills to last a lifetime. Optimized for desktops, laptops, and mobile devices, you and your kids can view our classes anywhere they go.
Our classes are great for:
Parents seeking an easy way to introduce yoga and mindfulness to their kids
Teachers sharing brain breaks with their students
School counselors introducing stress reduction and self-regulation techniques
Health and PE teachers who would like yoga classes to supplement their curriculum
Yoga instructors designing kids' yoga classes
Anyone who would like to share the benefits of yoga to kids and teens!
Bite-sized for busy schedules.

Your schedule is packed. Choose from 3, 5, 10, 15 and 30 minute classes, depending on how much time you and your kids have today.
Meet standards.
Our online yoga classes meet National Physical Education and Health Standards for all grade levels and age groups. Looking for a supplement to PE classes or an innovative way to teach Health? Our classes come complete with optional assessments to satisfy grading requirements for in-school use.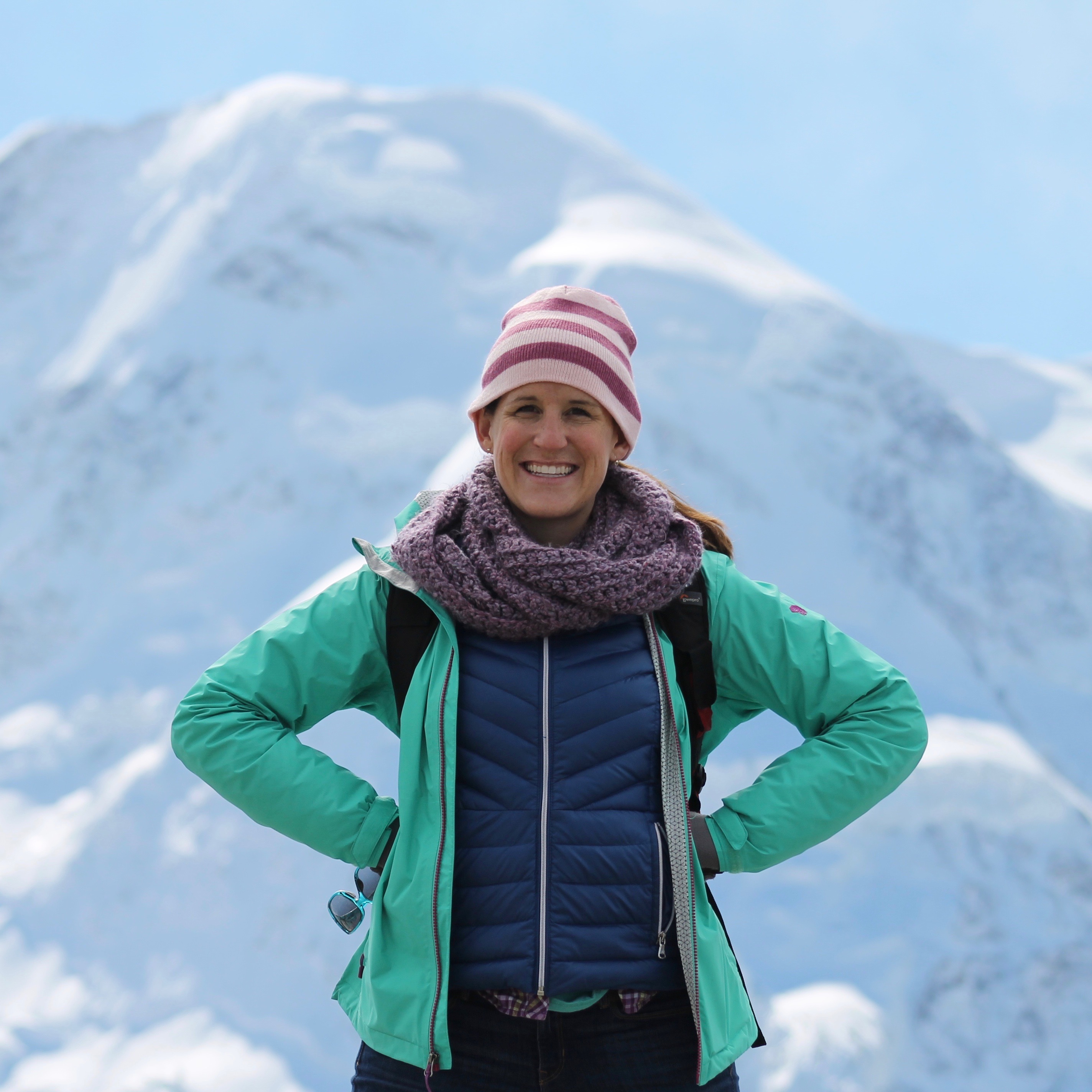 "I have been teaching a lot of three year olds lately and because of the go, go, go nature of that age and so many of them I have been feeling like my classes have been crazy fun... but crazy chaotic.

Watching [these classes] has filled me with new inspiration. I love all that you incorporate into the class without it feeling like too much."
Jennifer McWilliams | Yoga Teacher
Zurich, Switzerland
Your Instructors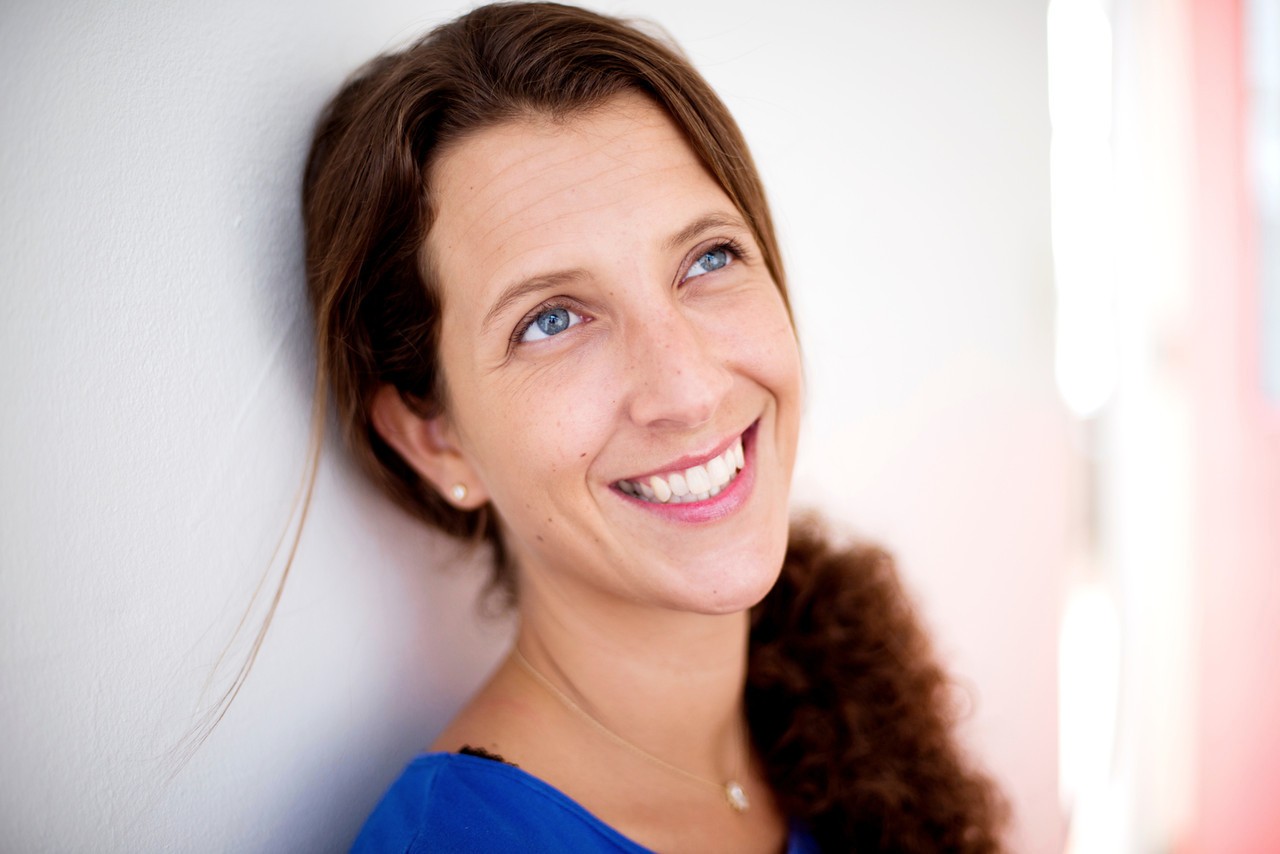 Brynne Caleda, M.Ed., E-RYT is a leader in the field of yoga education. As CEO of Yoga Ed., Brynne champions the efficacy of innovative, evidence-based yoga programs for schools to establish lifelong foundations for student's fitness, wellness, and productivity. Over the past decade, Brynne has worked closely with educators, health professionals, and parents to enrich school communities with yoga tools to more authentically and effectively teach to their students and children. A pioneer of yoga education in Hawaii, Brynne is also the founder of Stretch Your Imagination, a non-profit that creates sustainable yoga programs for Hawaii's schools. When not at home in paradise with her two year old son, you can find Brynne leading trainings and empowering educators to integrate yoga into schools across Europe, Asia, and the United States.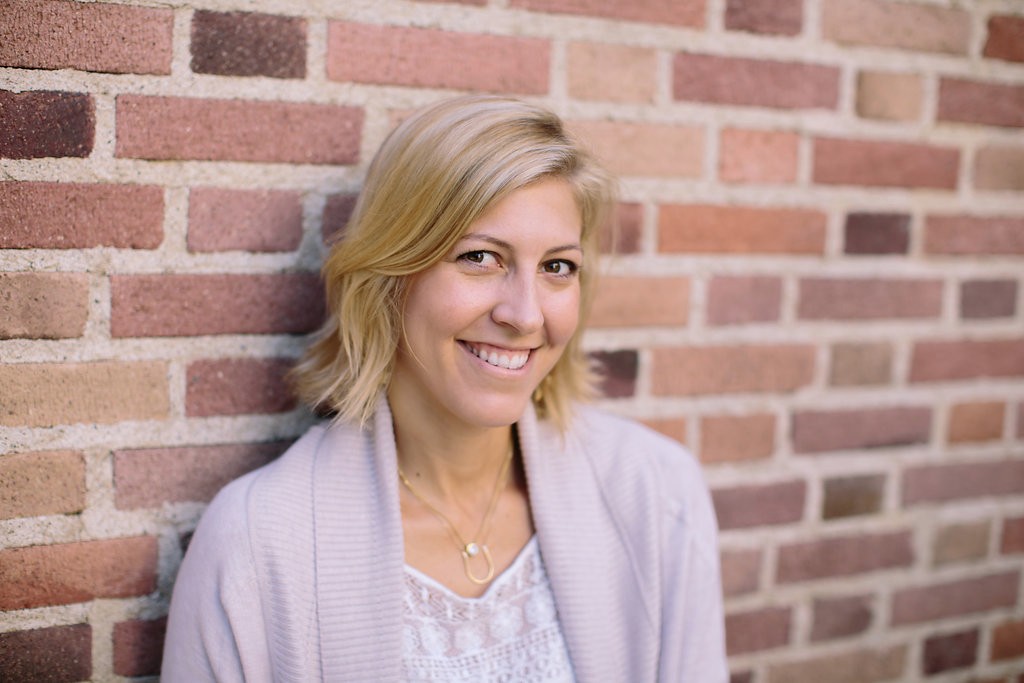 Mary Reeds Crowley is an artist and yoga instructor who practices, teaches, and lives yoga on the east side of Oahu. A lifelong athlete, Mary recognized the value of yoga for her body while participating in Track and Field at the University of Hawaii at Manoa, and soon experienced the amazing impact it had on her overall health and outlook on life. Encouraged by her self-awareness, healthy lifestyle, the arts, and most importantly, her two beautiful children, Mary is constantly seeking growth through continuing education, as well as by serving and teaching others. A White Lotus certified yoga instructor, Mary had the privilege of studying directly under Tracey and Ganga White, gaining her 200-hour as well as Advanced Yoga Teaching certifications in Vinyasa yoga. While teaching adults has been and continues to be very fulfilling to Mary, her experience as a preschool teacher, a nanny, and now a mother to two, deeply inspires her to share the many benefits of yoga with kids. As a Yoga Alliance certified Kids and Families yoga teacher and Yoga Ed. Trainer, Mary hopes to bring the gift of yoga to the world, through our keiki, our future.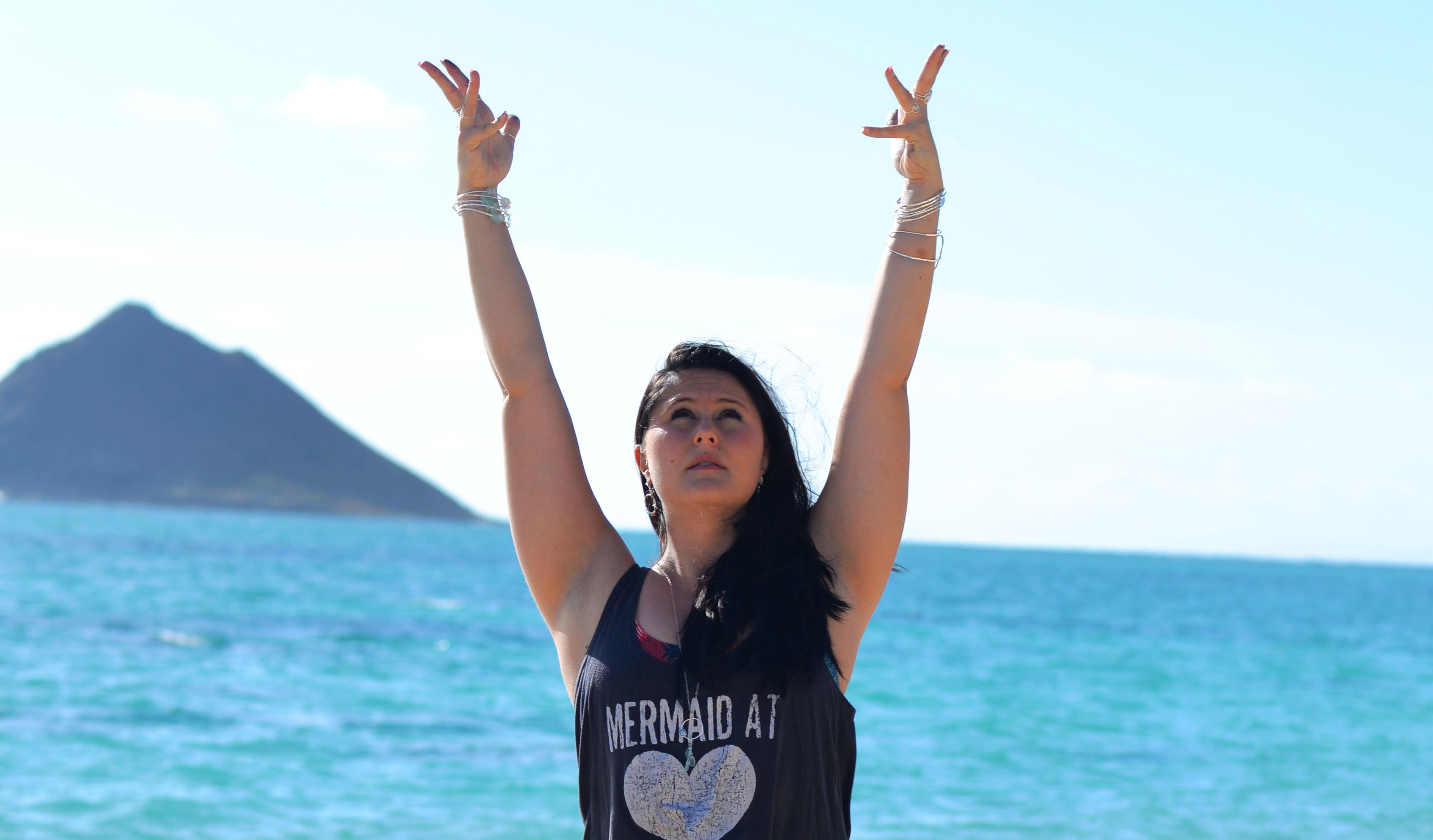 Dancer, yogi, and educator, Harmony Turner, has an incredible passion for movement arts, education, and children. With a BA in Theatre Arts, MFA in Dance, 200hr RYT, and K-5 YogaEd certification, Harmony has immersed herself in the realm of teaching. Having worked for many diverse and influential organizations, Harmony has now founded her own dance, yoga, and education company: HarmsaStar. With goals of artistic expression, academic integrity, community, and collaboration, Harmony is beyond enthusiastic to be taking this journey with Yoga Ed.
Included Courses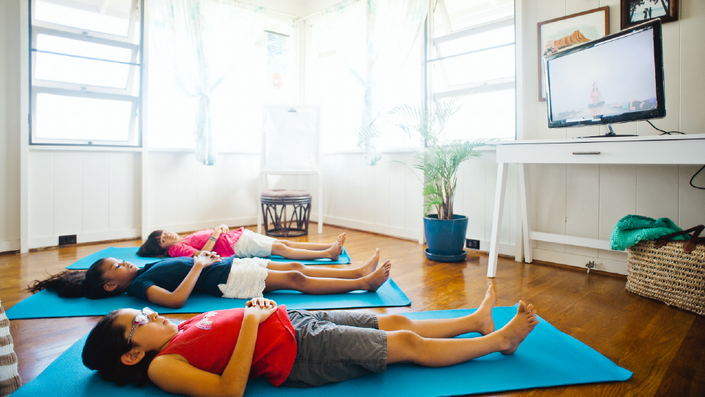 [Mat Yoga] Ages 3-5, Grades PreK/K
Playful & fun yoga classes to keep kids active and engaged.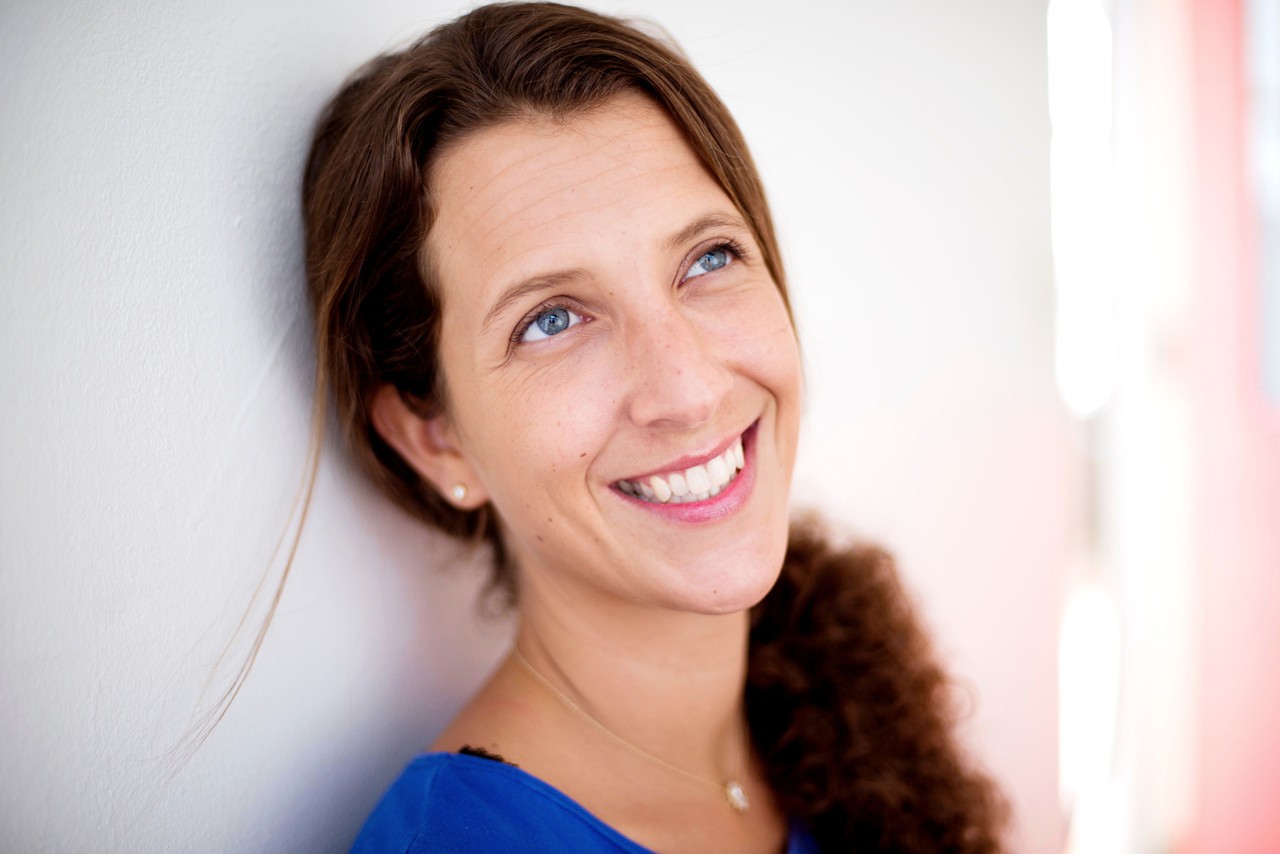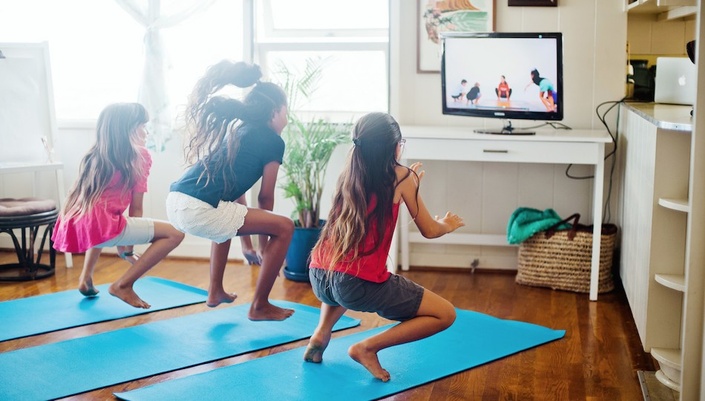 [Mat Yoga] Ages 6-8, Grades 1-3
Lively yoga classes to encourage creative play and active learning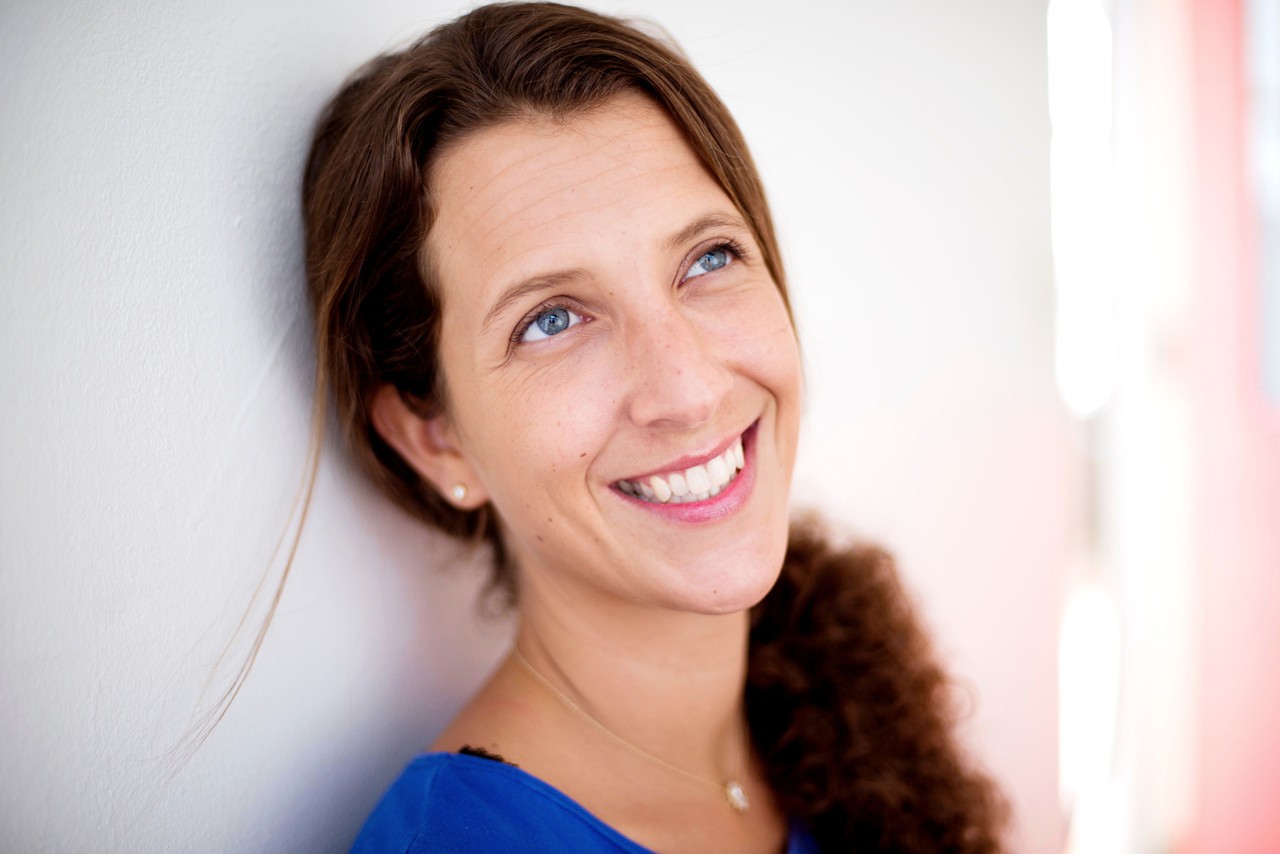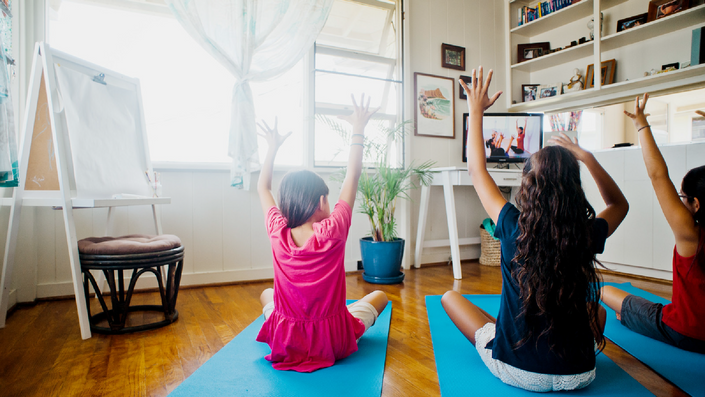 [Mat Yoga] Ages 9-10, Grades 4-5
Dynamic yoga classes designed to plant the seeds for life skills.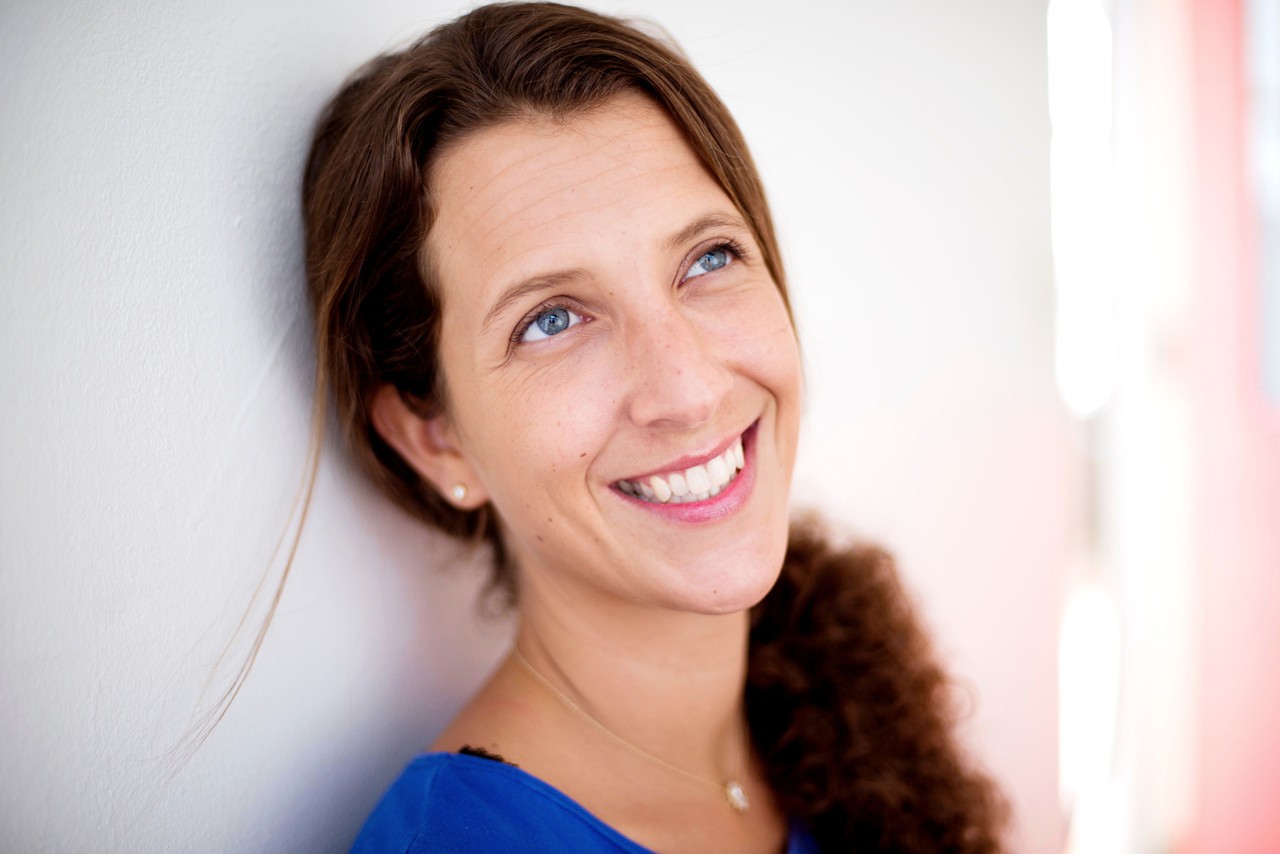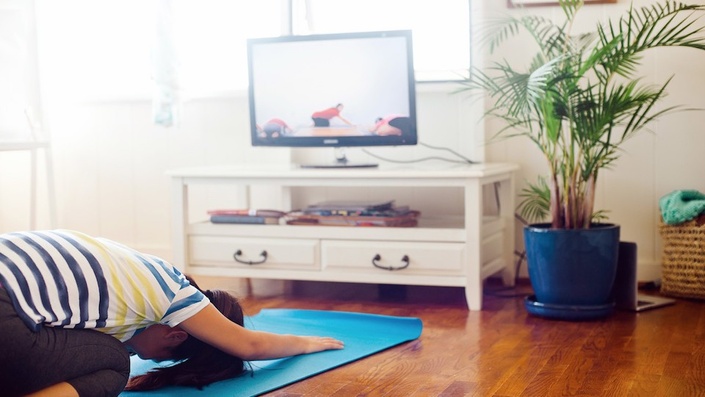 [Mat Yoga] Ages 11-13, Grades 6-8
Engaging classes to introduce choices, values, and life skills.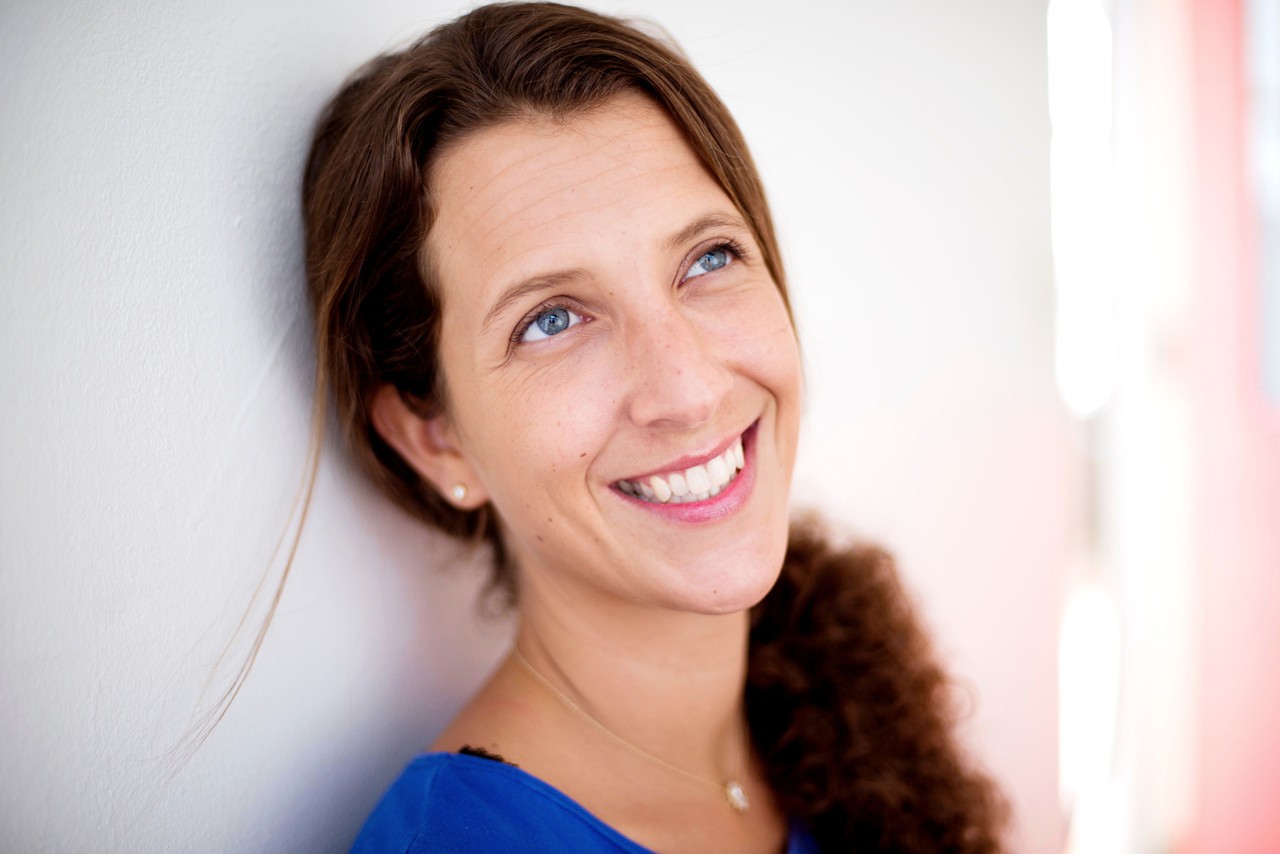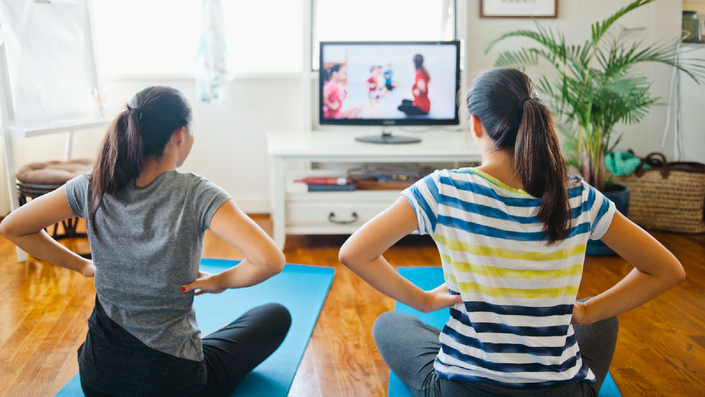 [Mat Yoga] Ages 14-18, Grades 9-12
Relevant, non-competitive classes to support health and wellbeing.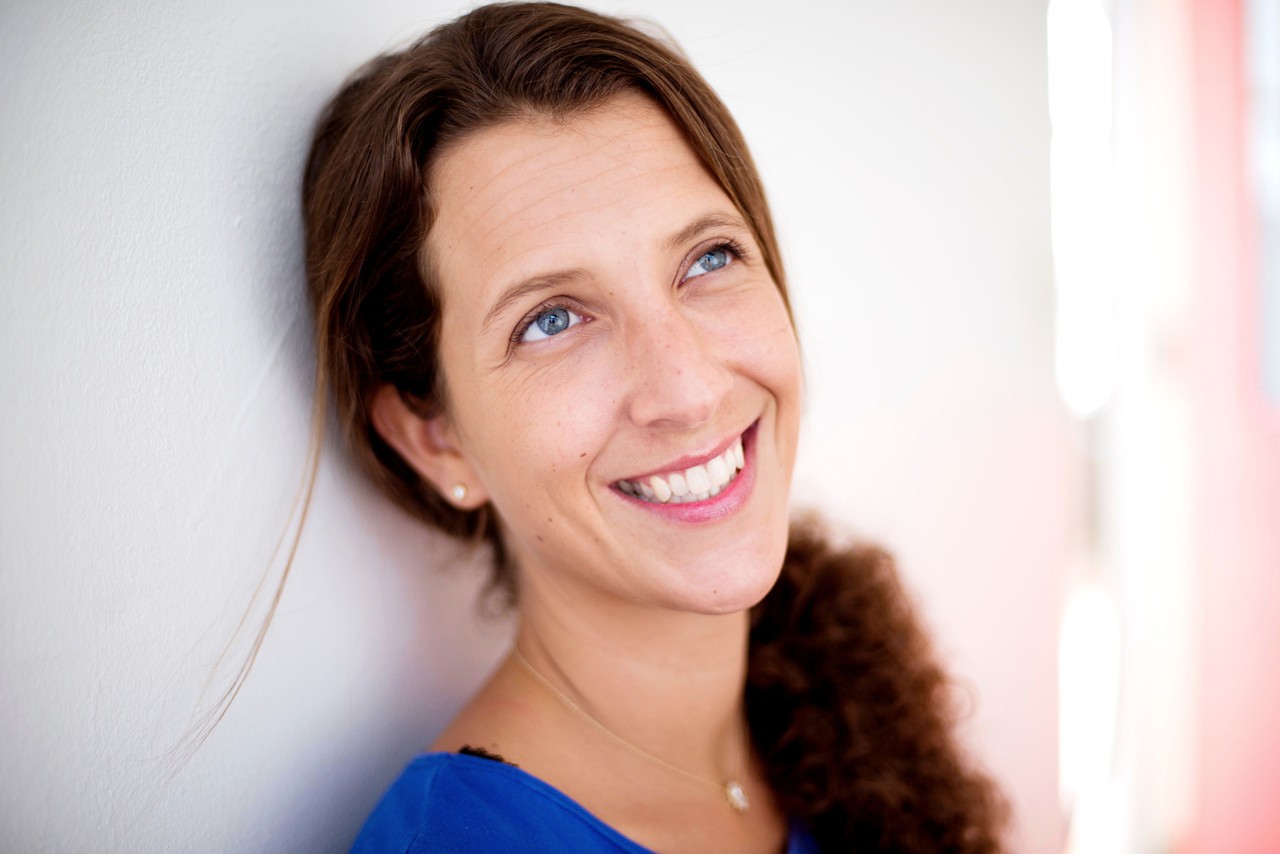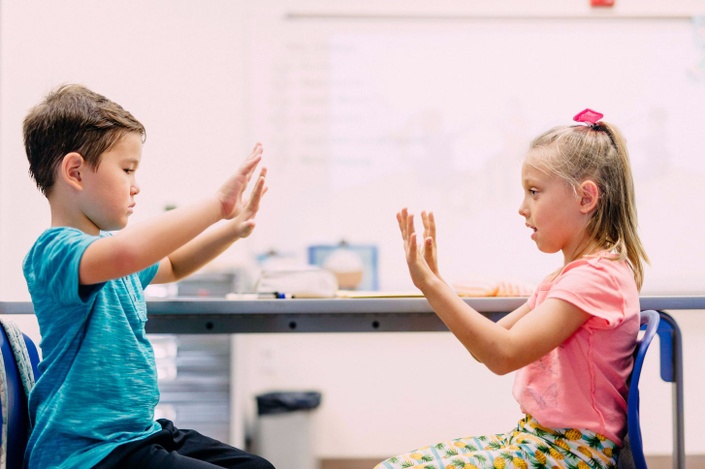 [Chair Yoga] Ages 3-5, Grades PreK/K
Engaging chair yoga classes to get students moving.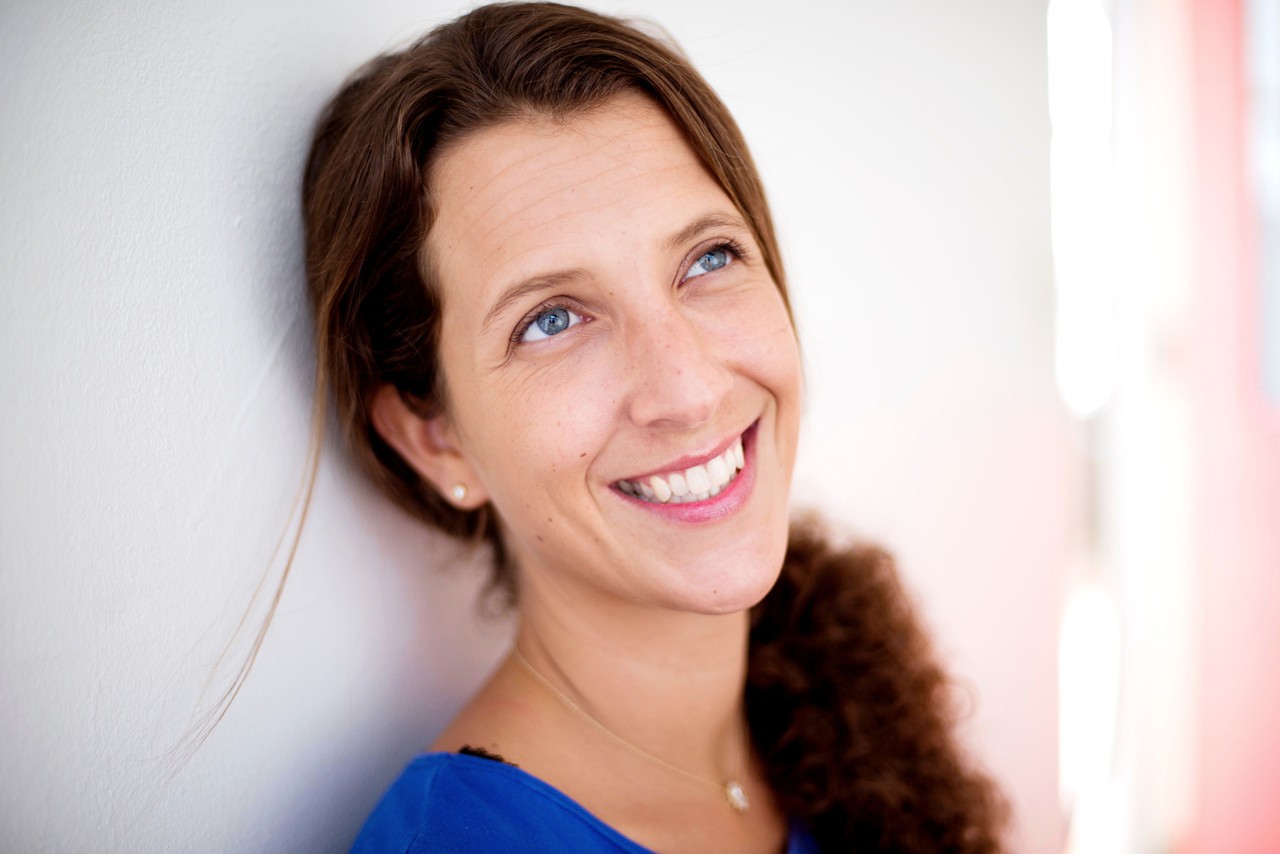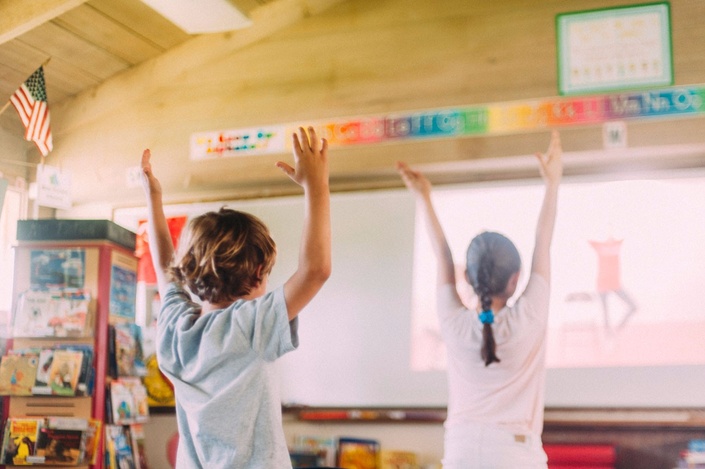 [Chair Yoga] Ages 6-8, Grades 1-3
Lively chair yoga classes to promote learning-ready states.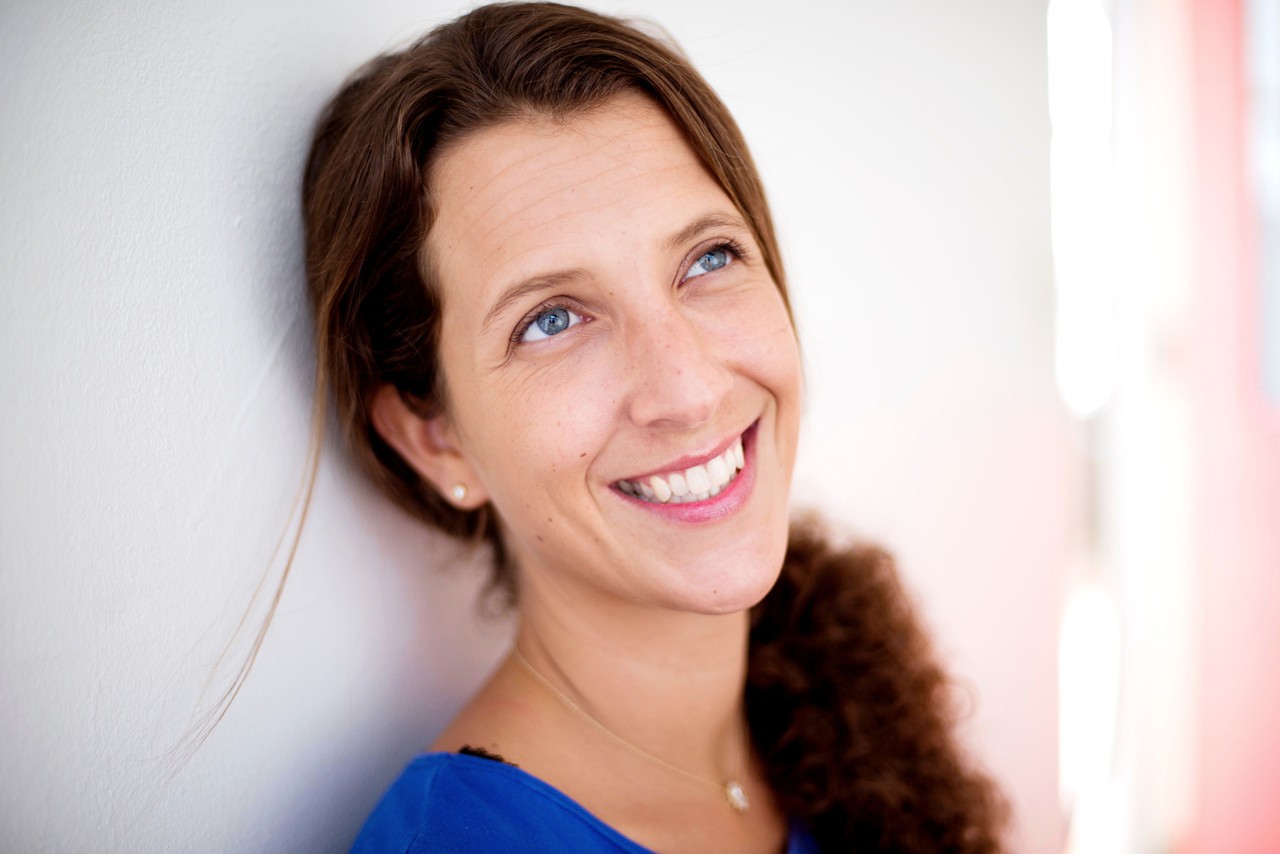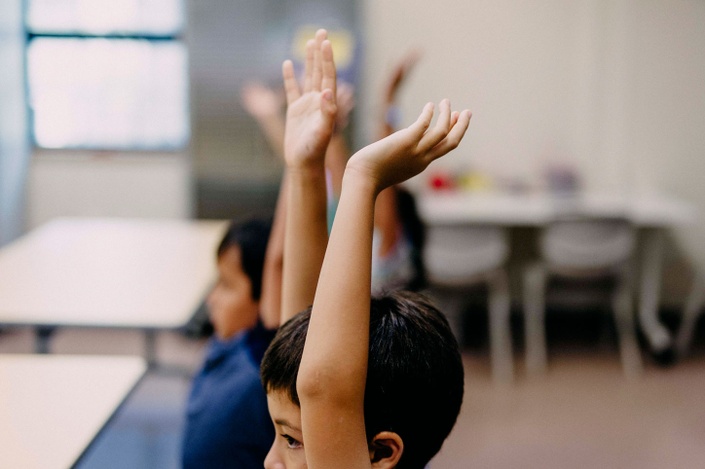 [Chair Yoga] Ages 9-10, Grades 4-5
Dynamic chair yoga classes designed to support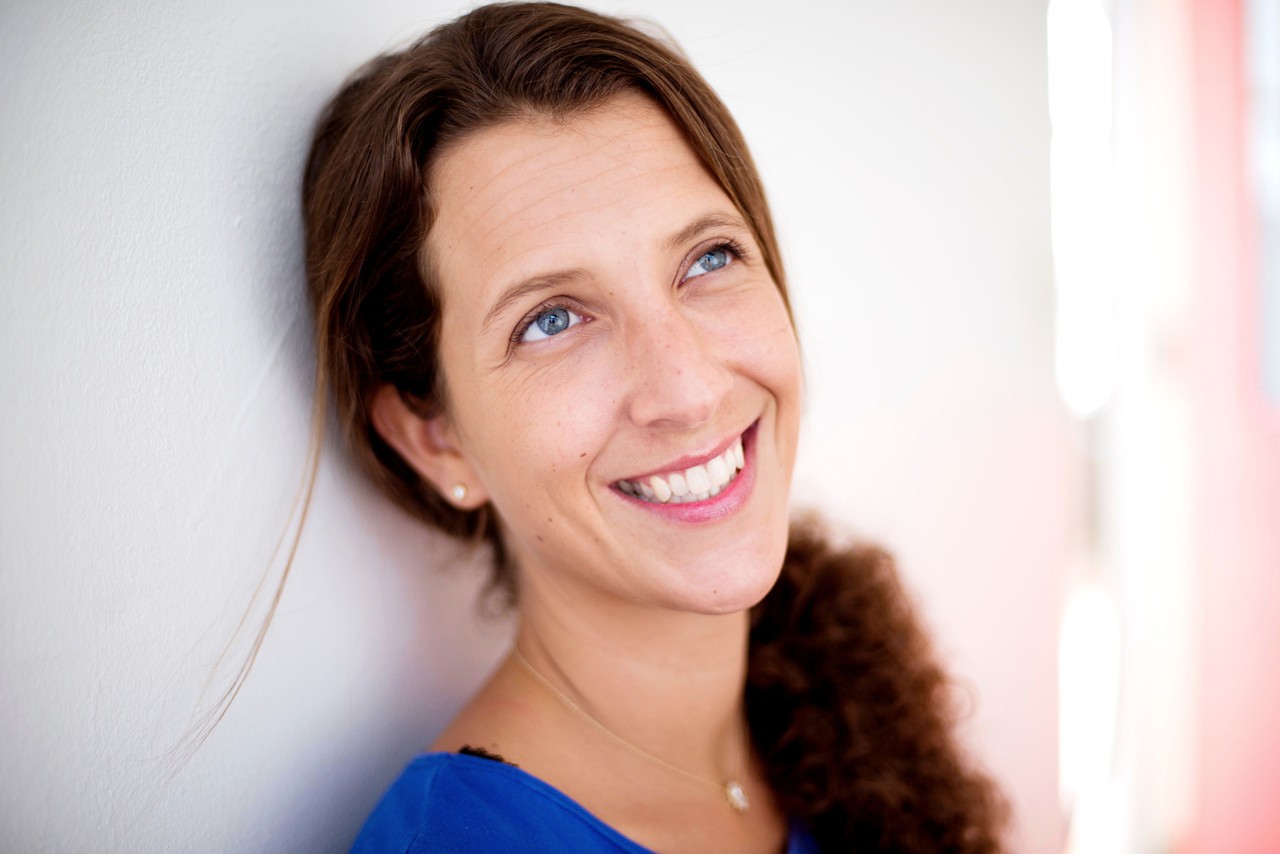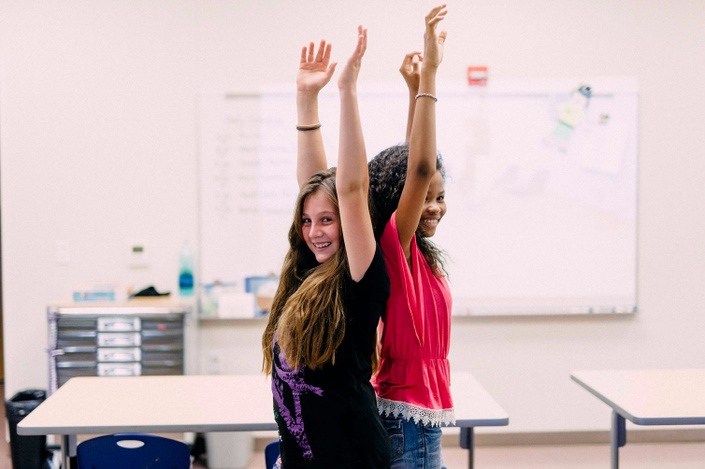 [Chair Yoga] Ages 11-13, Grades 6-8
Engaging chair yoga classes to help students find quiet and calm.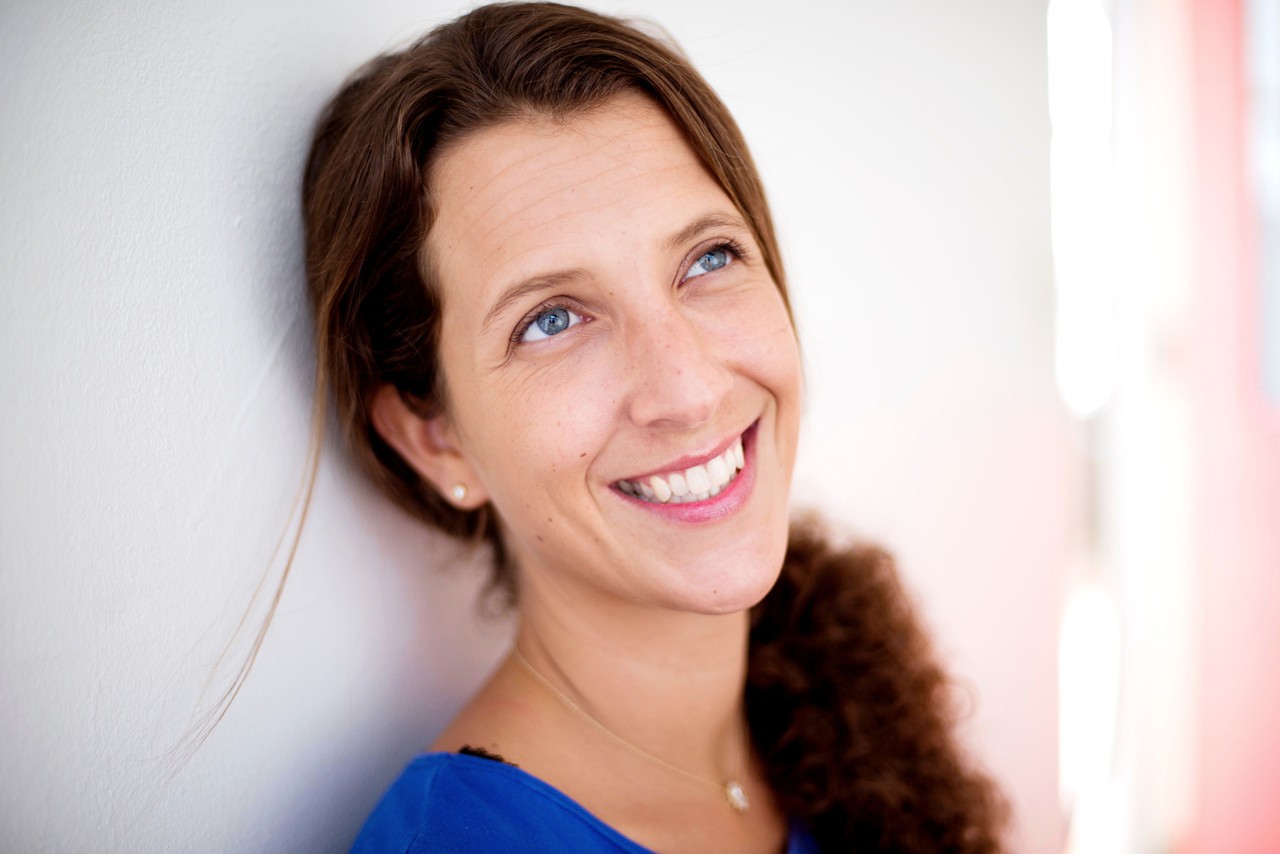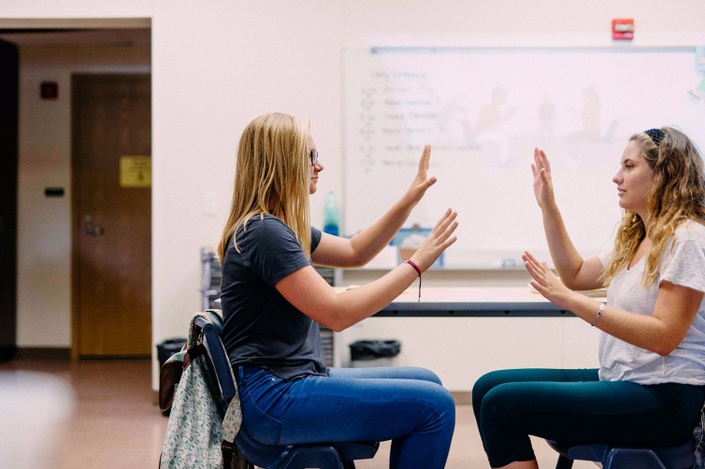 [Chair Yoga] Ages 14-18, Grades 9-12
Empowering chair yoga classes to build resilience and self-confidence.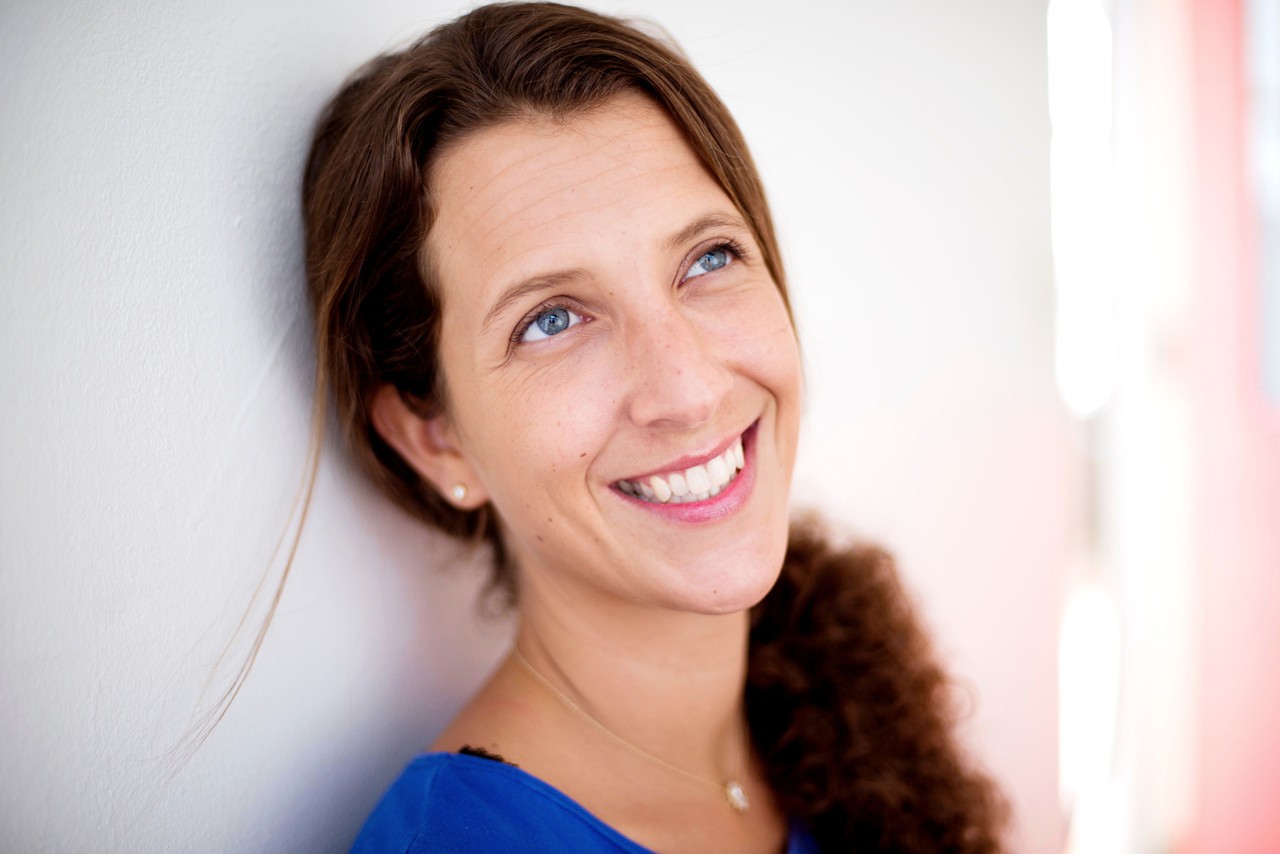 Original Price: $0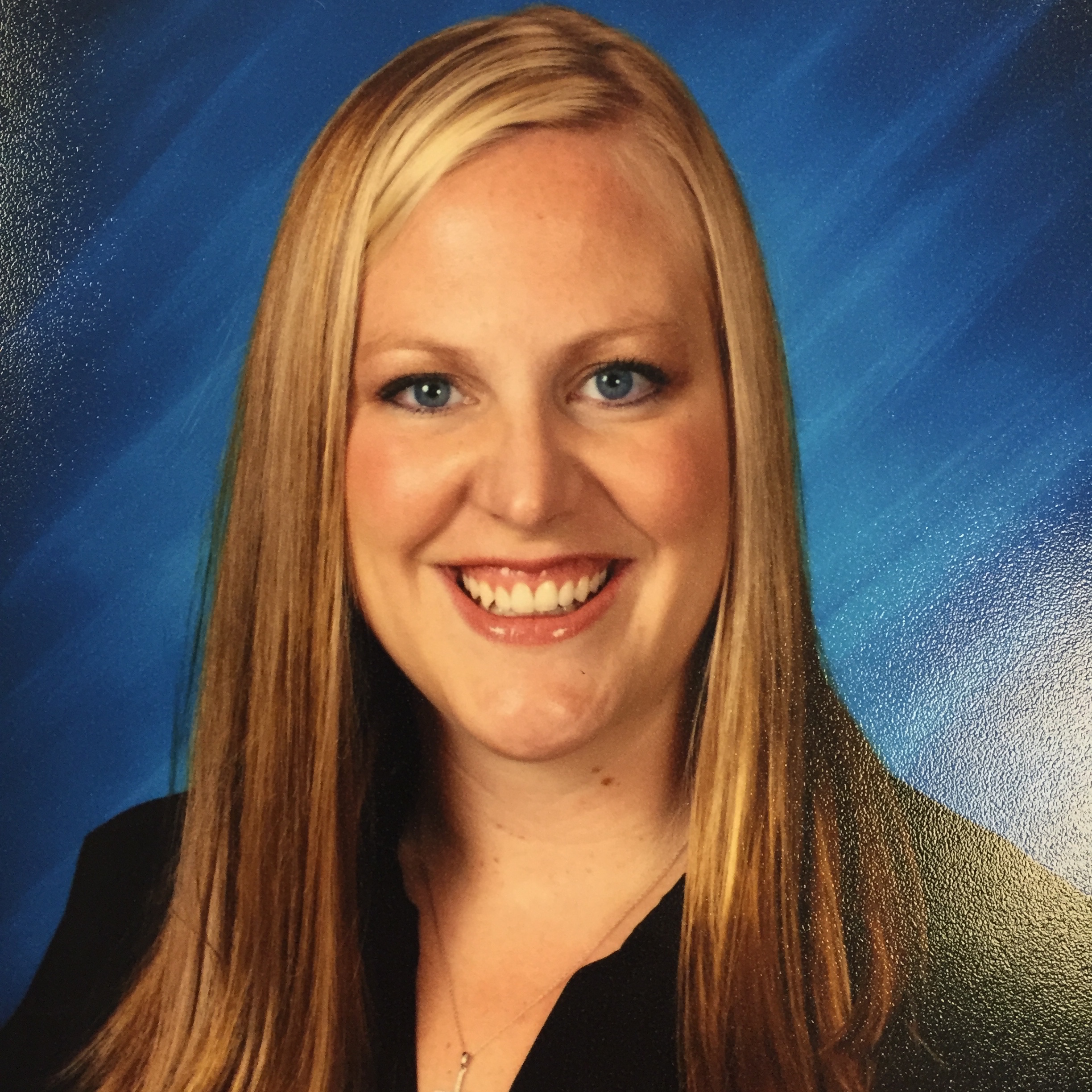 "We are LOVING it! The students beg to do yoga! In fact, I had a student last week come ask me if they could 'do yoga in the corner' with a friend because he had completed his assignment.
I have found the videos to be appropriately paced with great tone of voice and direction. They truly are geared towards this age group. It can be tough to find guided videos that this age of students don't find cheesy or too mature for them. These are PERFECT for them!"

Alex Young | Elementary School Teacher
Fargo, ND, United States
Frequently Asked Questions
When do classes start and finish?
The classes start now and never ends! They are completely self-paced - you decide when you start and when you finish.
How long do I have access to the class?
How does unlimited access sound? After enrolling, you have unlimited access to this class while you're subscribed - across any and all devices you own.